Best WordPress Mega Menu Plugins – List of Top 5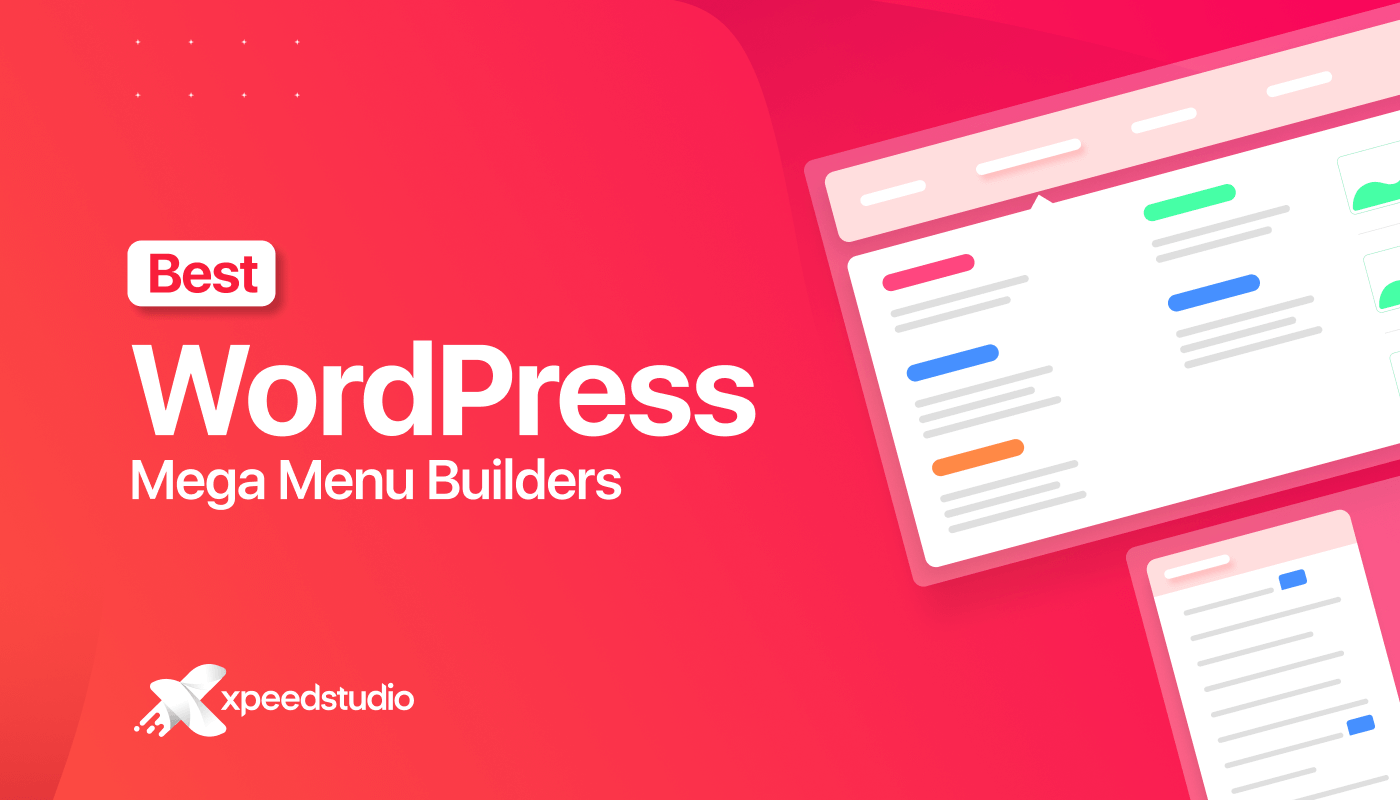 If you are running a big WordPress website with tons of sections, it needs to have a clear navigation system. Otherwise, there is a high chance of losing traffic or a higher bounce rate. But having a mega menu can solve the issue by providing a clear navigation system for the readers.
You can do that easily with WordPress mega menu plugins.
The challenge is finding the best WordPress mega menu plugin as there are tons of options. Picking the right one could be a tedious and time-consuming job.
To get rid of the issue, here I am going to introduce you to the top 7 mega menu plugins.
What is a WordPress Mega Menu Plugin?
A mega menu is a particular type of menu that is expandable in multiple sections where users can find all the available menus for the website. A mega menu could have multiple drop-down menus with different sections. When a website visitor hovers on the main menu, the drop-down menu appears from where they can navigate to other sections as well.
Top 7 WordPress Mega Menu Plugins in 2022
After testing different plugins, I finally have chosen the top 7 Mega Menu WordPress plugins. The following plugins make it easy to integrate a mega menu into a WordPress website without writing any code.
With 500,000 active installations, ElementsKit is one of the most popular Elementor addons. If you are looking for something user-friendly, I highly recommend this plugin.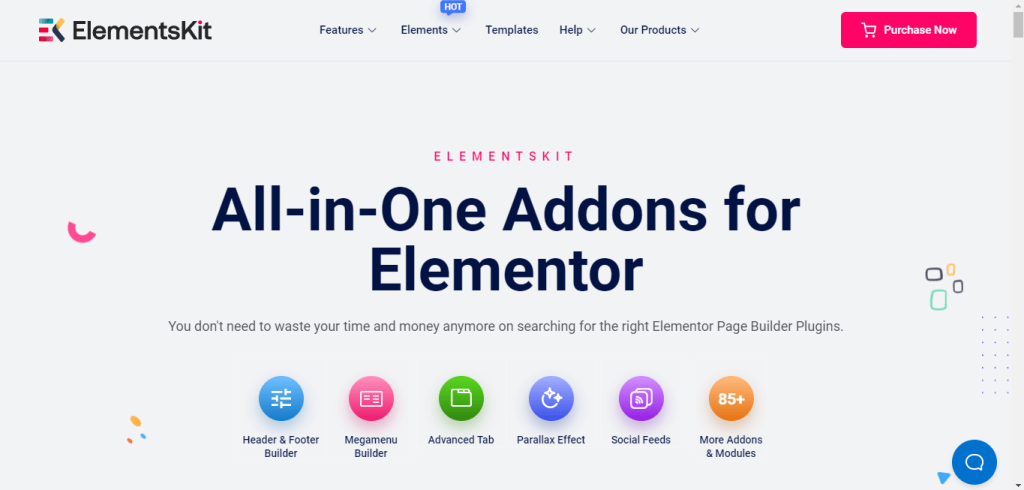 ElementsKit is one of the most popular Elementor addons to design a complete website from scratch, obviously without coding. One of the crucial features of the plugin is the mega menu.
ElementsKit allows its users to create an easy-to-understand mega menu for any WordPress website without any hassle. All it takes is dragging and dropping the menu widget on the page. Whether you want vertical or horizontal mega menu, you can do that with ElementsKit.
The plugin comes in handy to design other sections of a website as well. For instance, you can create advanced effects, parallax effects, social feeds, custom header, custom footer, and more.
ElementsKit is one of the cheapest WordPress mega menu plugins considering its pricing and features.
Pricing: Has both free and pro versions. Pro version pricing starts from $39/year
Integrating a mega menu in any WordPress theme is relatively hard. If you are a WordPress theme developer and looking for an effective solution, WordPress Mega Menu by QuadMenu is a good choice.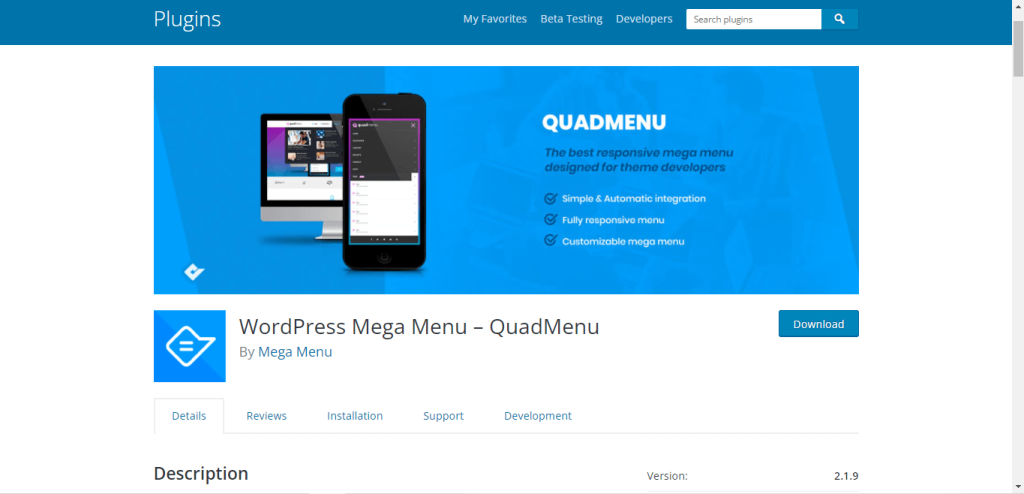 This plugin is developed by developers to help theme developers. When theme developers work on a new product, they can integrate the mega menu feature using the plugin. It ensures responsive output to fit regardless of the devices.
It allows for an automatic menu to mega menu. Also, the plugin offers drag and drop features to create a mega menu and integrate it with themes.
Pricing: The plugin has both free and pro versions. The Pro version starts from $30.
What about converting the general menu of a WordPress website into a mega menu? Yes, that is possible with the Max Mega Menu. Once you create the mega menu, with built-in settings, you can change the style.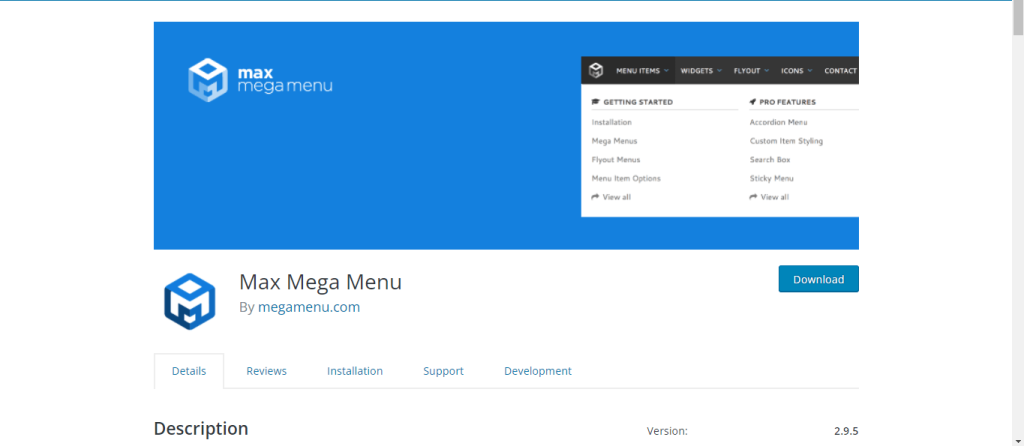 It features automatic support for native touch events and an off-canvas menu. So, mobile users can have the same experience as PC users.
The most useful thing about the plugin is its ease of use. The plugin uses the standard WordPress menu system that enhances its performance.
You can avoid using a particular theme for the mega menu as the plugin already has its own built-in theme editor.
It comes with a static CSS feature to ensure the fast loading speed of the site. The overall performance of the plugin is satisfactory.
Pricing: Max Mega Menu has both free and pro options. Pro pricing starts from $29.
If WordPress mega menu is your only goal, WP Mega Menu is a great solution. Why? It allows you to create a mega menu from scratch without any technical jargon.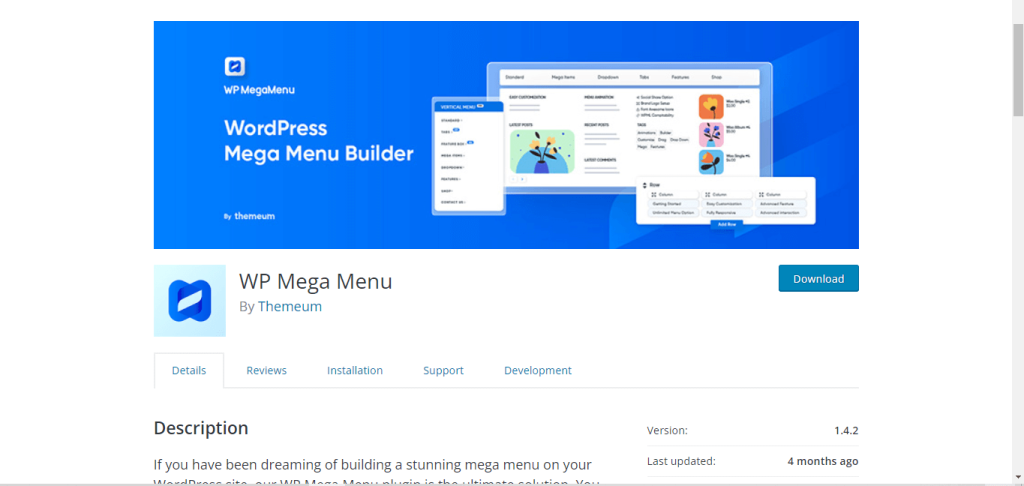 Whether it is a business website or a big blog website, you can provide an easy navigation system to your visitors. The plugin offers all its features for free.
It allows for drag and drop menu building options. So, when you are trying to integrate a new mega menu into a WordPress website, there won't be any hassle.
WP Mega Menu features a responsive design that ensures the menus appear properly for mobile traffic. If the majority of the visitors are from mobile devices, the mobile menu support will help a lot.
Pricing: The plugin is free to use.
Did you build your WordPress website with Elementor? Now looking for an effective solution to integrate the mega menu option? Then try out 'The Plus Addons for Elementor'.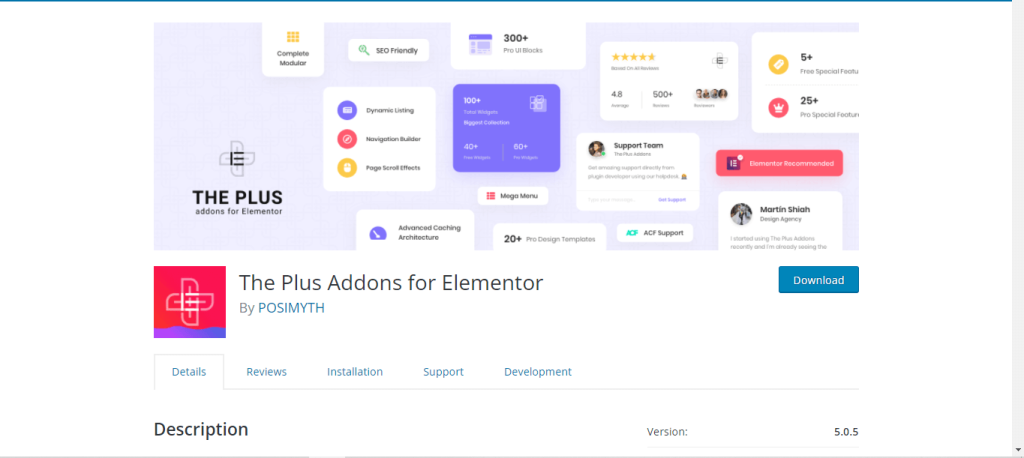 So, it is basically an Elementor addon that adds extra advantages for the webmaster. Without writing any code or technical knowledge, you can simply install this plugin. Even if you have less technical knowledge, you can create a mega menu with it.
Besides the mega menu option, it offers a free blog builder for Elementor, a one-click auto widget scanner, cross-domain copy-pasting, and many more.
It has its built-in social feed integrating feature. So, you can show feeds from Facebook, Instagram, Twitter, Vimeo, and YouTube.
It is purely SEO-friendly. Sites that are using the plugin load fast regardless of the devices.
Pricing: It has both free and Pro versions. The pro version's price starts from $39 per year.
Which WordPress Mega Menu Plugin Do I Recommend?
Among all, the best WordPress mega menu plugin is ElementsKit. Why? This Mega Menu WordPress plugin offers versatile features to design any kind of website from scratch. Whether it is a single page website or a giant eCommerce site with tons of menus, you can go for ElementsKIt.
Unlike most of the available WordPress mega menu plugins, ElementsKit doesn't require much technical expertise. With drag and drop widgets and ready templates, anyone can design a WordPress website.