Top 5 Free WordPress Video Plugins for your Website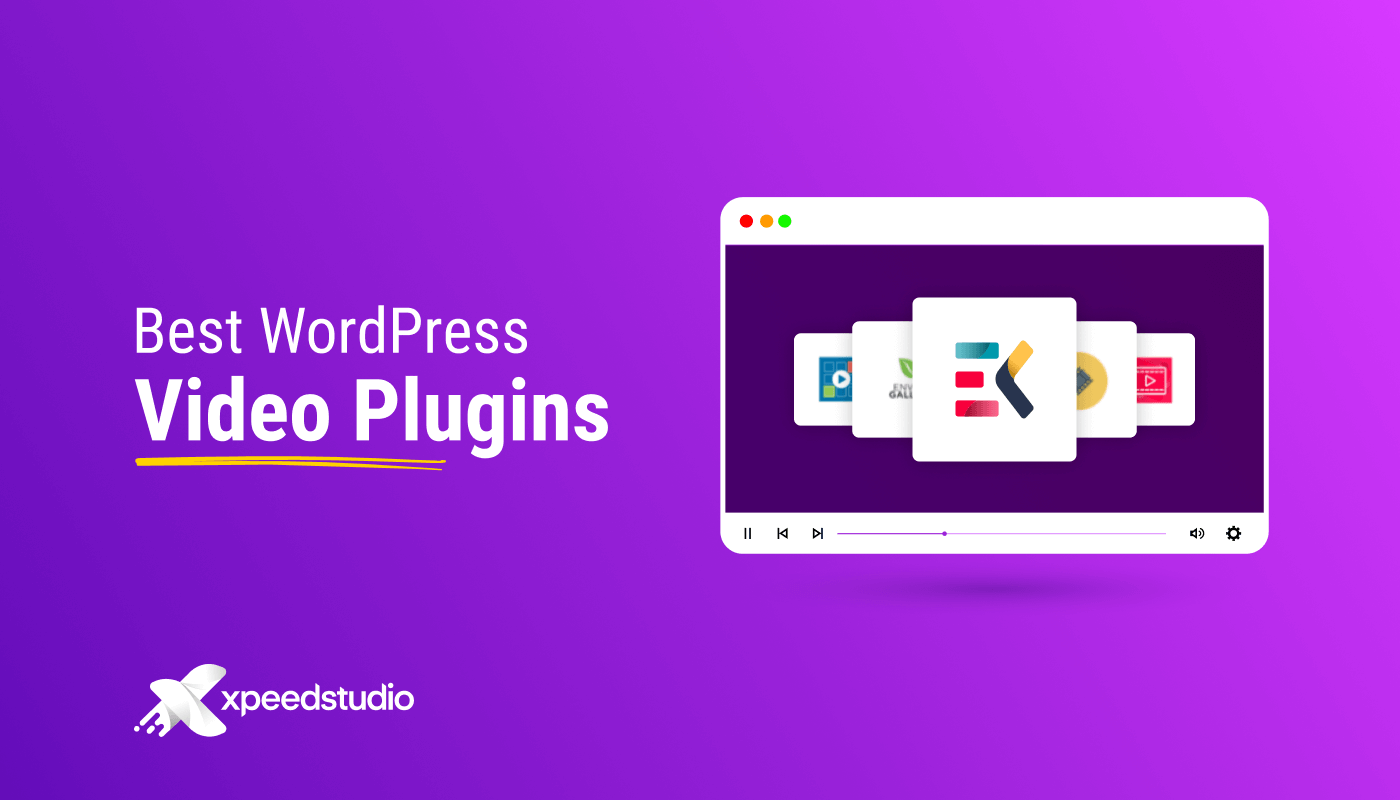 Do you know globally the usage of videos has reached 90% now? It's only because the number of viewers of these videos is increasing day by day.
The reason behind this increasing number of viewers is videos speak more than your content and pictures. It also saves time, effort that a viewer needs to put in to understand something from content or picture. That's why marketers around the world are now using more videos than before.
But, it is not like only sharing videos can work. You need to share it beautifully that will grab your customers' attention. For that reason, WordPress users use video plugins for their sites.
Now, if you don't have any idea about the WordPress video plugins then no need to worry. This blog is written to let you know the best video plugin that you can use to share videos on your site.
What are the benefits of using videos on your website?
Videos are more expressing than contents. You will hardly find someone who doesn't like to watch videos. Let me give you one statistic that will let you understand how important videos are for your website:
In the United States, more than 85% of internet users frequently watch content videos and 87% of marketing persons use this as a marketing tool.
This data proves how popular videos are among people that's why marketing professionals have started to use this as a marketing tool. Besides, not only popularity makes you use videos but also there are other benefits lies in it. For example, If you include videos to your WordPress site then customers or visitors of your website can easily get the idea of what you want to show.
In the United States about 85% of people prefer to watch videos and for Canada, France, Indonesia this percentage is respectively 83%, 81%, and 80%. Even, you will find hundreds of other statistics regarding the importance of using videos.
Since you have found out the importance of videos, it's time to let you know how you can share these videos on your site. Good news for WordPress users! There are lots of video plugins in WordPress that will easily let you add engaging videos to your site.
Don't know what those WordPress video plugins are? Then, have a look at the next section to find out the 5 best WordPress video plugins that are free.
5 Best Converting WordPress Video Plugins
WordPress is full of user-friendly plugins and themes. If you want to do anything in WordPress like backup the site, security, add WordPress custom user roles, etc you will find assigned plugins for that task. Same as for sharing videos on your site, you will find lots of WordPress video plugins.
In this case, you can't try out all of them. That's why we thought to help you choose one by giving the 5 best video plugins list for your WordPress site: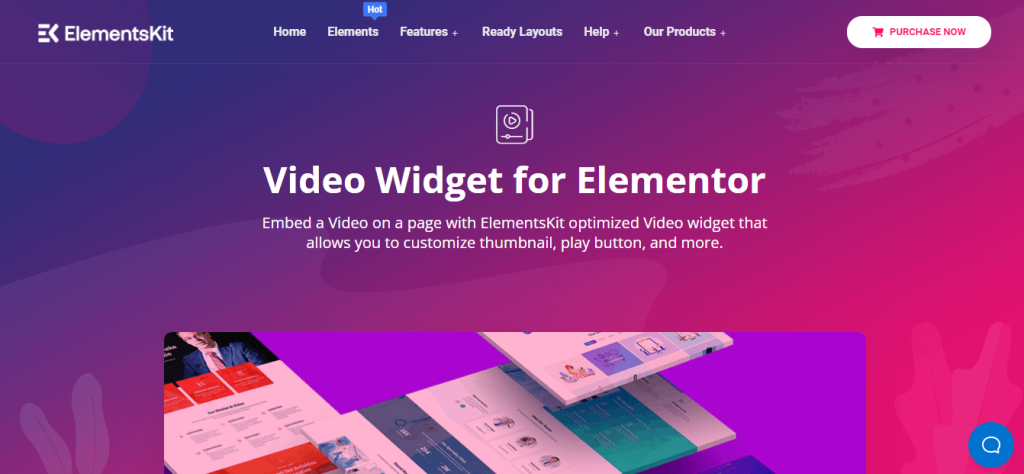 ElementsKit is the absolute solution for your WordPress website that offers a WordPress video widget to add videos. It provides so many options to add and customize videos on your site that other dedicated WordPress video plugins don't. Besides, it will let you create sticky videos, Video thumb with custom icons, and many more. Because of its customization, it is considered to be one of the best WordPress video player plugins.
That's why active users of this plugin are increasing day by day. However, this plugin is already downloaded more than half a million times. See some advanced features of this tool:
Features of video widget by ElementsKit:
You can choose your video button style and video button icon.
It shares Youtube or Vimeo videos.
Option to Select start or end time.
You can also enable or disable autoplay, mute, loop, player control.
Wrapper style customization.
Button and border style customization.
Shadow style customization.
Customize border style with its radius.
Posting responsive videos.
Mindblowing loading speed.
And, so on.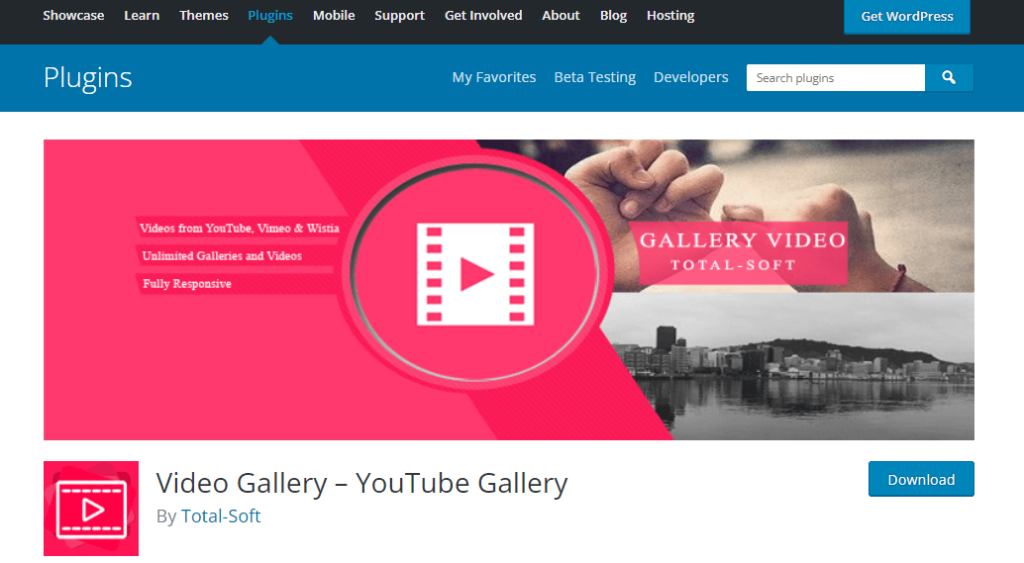 This plugin is another WordPress plugin for the video gallery and it is assumed to be the second-best WordPress video plugin. Besides, it enhances customization features for adding videos. It also allows you to create fully responsive videos that can boost your engagement along with conversion rate. You can customize your videos by giving hover effect, lightbox effect, and customizing text color, size, alignment. This is a dedicated WordPress video gallery plugin that can be highly effective for adding and customizing videos.
Features of Video Gallery:
It provides an unlimited shortcode generator.
Offers gallery animation.
Excellent lightbox and hover effects.
Lots of customization by providing text color, size, alignment, text, and gallery editing options.
Changeable speed, effects, locations.
100+ effective features.
Customizable icon.
You can zoom pages as much as you want.
It is YouTube, Vimeo, Wistia, MP4 supported.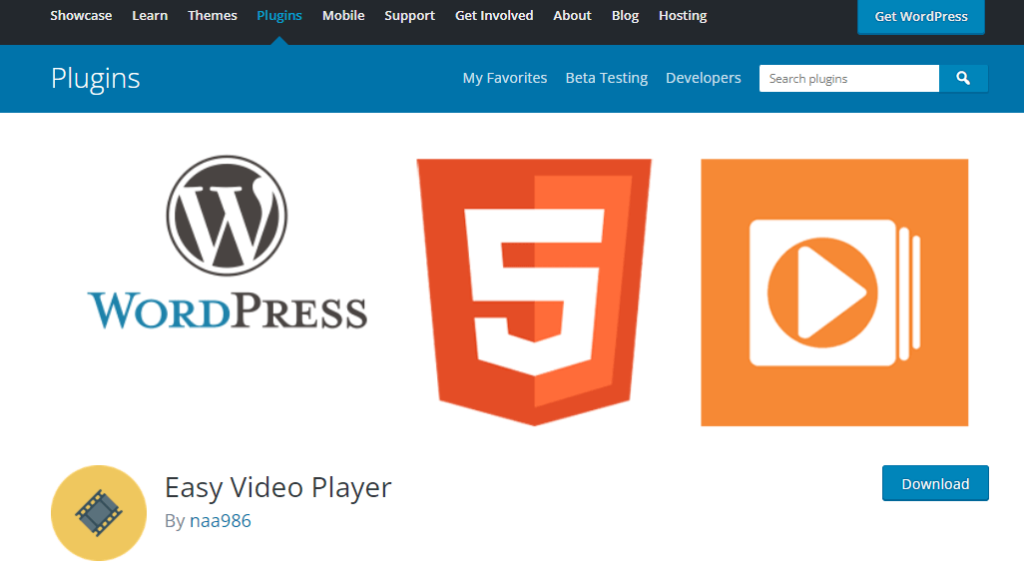 If you are searching for a user-friendly video sharing plugin for your site then, Easy Video Player can be a good match for you. All it needs is a self-hosted website that runs on WordPress hosting. This tool is only suitable when you need a single dedicated plugin for only one task that is video adding. Your video will look nice on all the screen sizes. Shortcode application for your videos is also open. These shortcodes are applicable for video autoplay, control size, video loop, control share ratio, etc.
Features of Easy Video Player:
It embeds responsive MP4, HTML5 videos.
You can embed videos with autoplay, loop, muted enabled.
Translation-ready video player plugin.
Shortcode supported.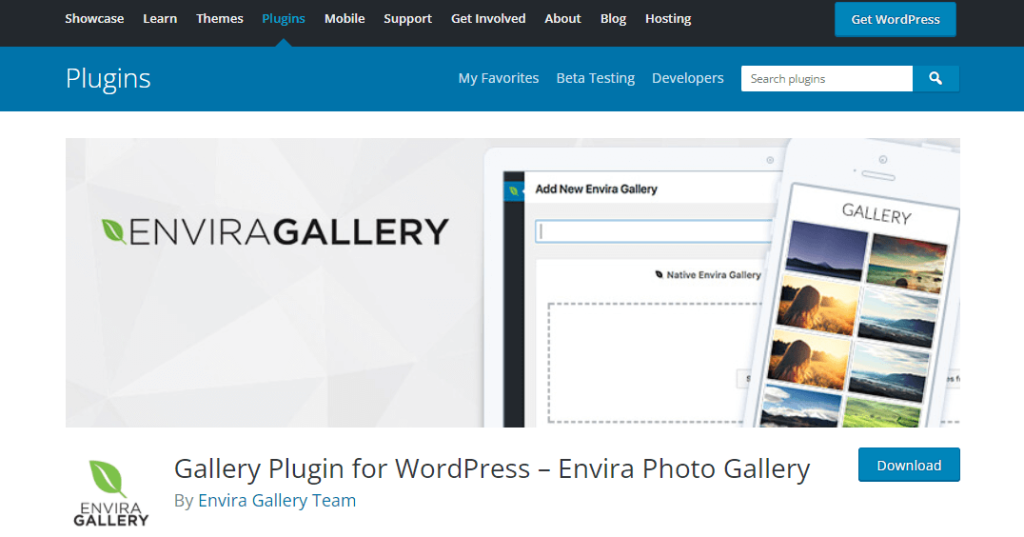 Envira Gallery is a gallery plugin that supports all top page builders such as Elementor, Beaver Builder, and many more. It provides a high loading speed so that you have excellent website performance and thus your users always keep happy. It is SEO optimized and responsive plugin so the video you will create through it will be optimized and responsive as well. Envira Gallery also provides a user-friendly interface for your website.
Features of Envira Gallery:
It supports the Gutenberg block.
Adding watermarks with your resources is possible.
Add limitation to the gallery access.
Offers a full-screen display and also a lightbox effect.
Supports Zip, Dropbox, NextZen.
You will get social sharing option.
Making photos and video galleries both are possible.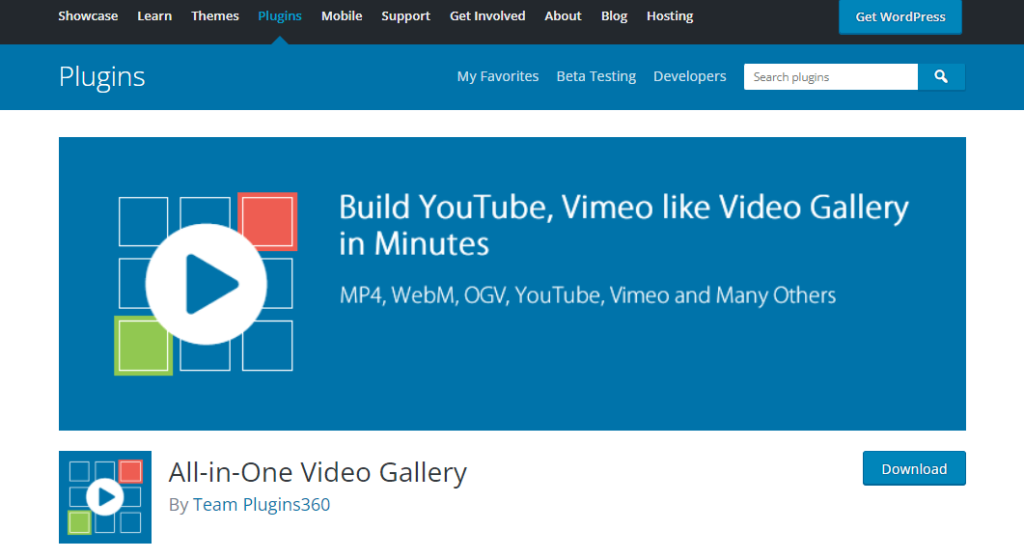 If you need a video gallery that is fully SEO-optimized, responsive then All-in-One video Gallery is that plugin that you are searching for a long time. This is the most user-friendly WordPress video plugin because you can build a gallery within minutes with zero coding skills. You can also create your gallery like YouYube, Vimeo at the lowest possible time. This makes it the best WordPress video-sharing plugin that has unlimited customization options. The only disadvantage of this plugin is it is allocated for a single task.
Features of All-in-One Video Gallery:
MP4, WebM, OGV supporting custom HTML video player.
4 playback options such as autoplay, loop, muted, preload.
You can create unlimited categories and groups with it.
Unlimited shortcode generator.
Social sharing feature.
Supports Gutenberg block.
Translation-ready WordPress video plugin.
Get started with the best WordPress video plugin
The above five listed WordPress video plugins are best to create converting videos. But, four of them are dedicated plugins that can be used for only one task. Their tasks are limited, you can't do other stuff with these plugins except ElementsKit which is considered to be the best Elementor addon. It offers solutions for every small and big problem and facilitates you with its amazing widgets, modules, and templates.
You need to always keep one thing in mind that you can't use too many plugins on your WordPress site. This will slow down your site's loading speed that will definitely cause you trouble. Besides, too many plugins can crash your site along you can have security issues.
So, your website's security, loading speed, maintenance are not something that you can ignore. You should always keep an eye on these. That's why you should minimize the number of plugins that you use for your site.
In this case, if you use ElementsKit then you won't face these problems as it's a multi-purpose WordPress plugin. You can use this plugin to show recent posts, add countdown timer, and search bar in WordPress. This is not the end there are more. Its 85+ widgets offer 85+ options and modules are also known for advanced customization. That's why using ElementsKit can be the best choice for you.