How to Integrate PayPal in WordPress without Coding (Easy Guide)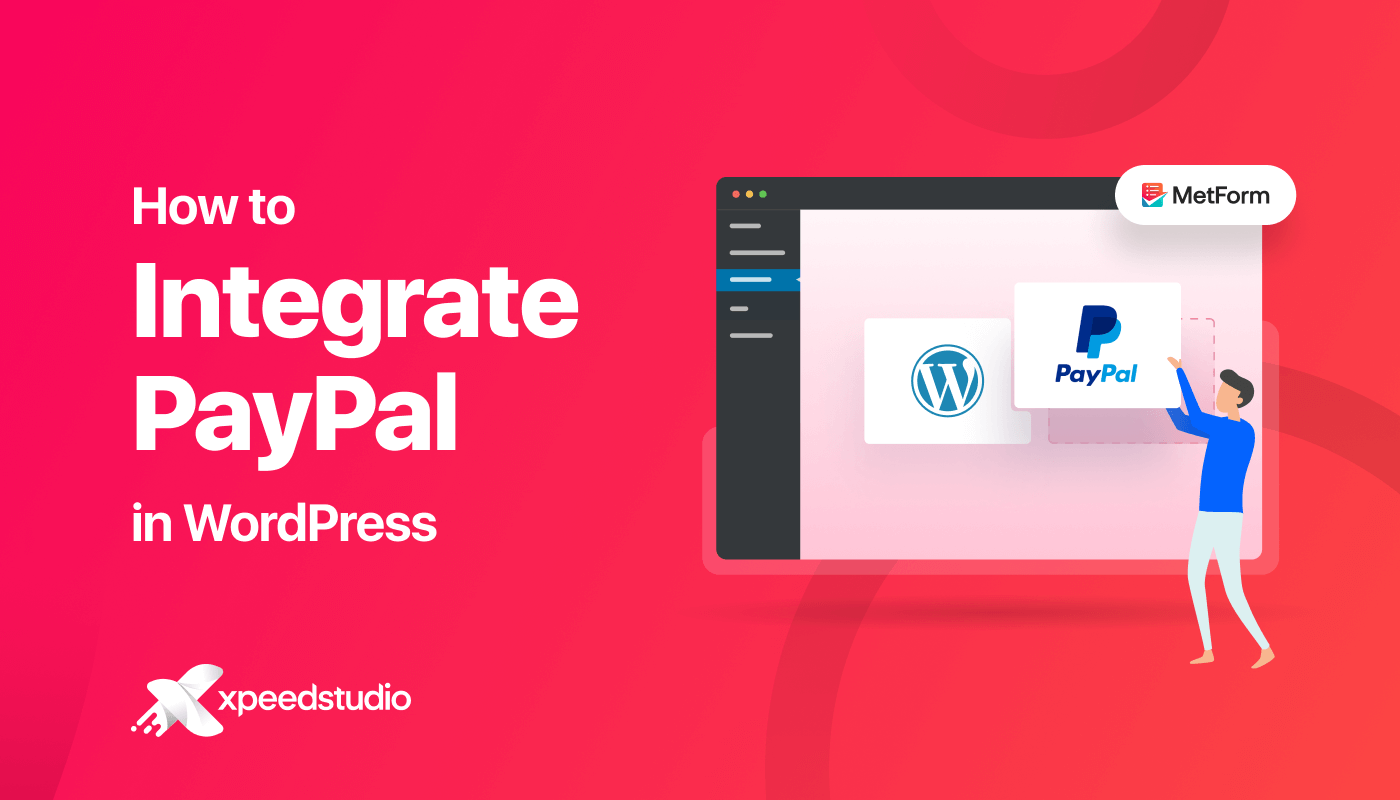 Certainly, PayPal is the largest payment gateway in the world. Integrating PayPal into WordPress means facilitating people all over the world by offering vast payment options. This allows your customers to check out using their preferred payment gateways.
Thankfully, WordPress offers easy solutions through its PayPal integration plugins. However, getting confused about which one to use is normal as you will find multiple options.
So, here we will discuss how to integrate PayPal in WordPress using the most suitable PayPal integration plugin. But before that, let's find out why PayPal integration is essential for your business…
Why do you need PayPal integration?
PayPal is a standard payment option that minimizes the additional information to complete the checkout process. It is one of the safest and fastest payment gateways. Besides, PayPal is also known for its large number of currency support.
Apart from these, WordPress PayPal integration has many other benefits. Here are all the opportunities that you can enjoy with PayPal integration:
It reduces the cart abandonment rate by supporting 100+ currencies.
No need to provide information every time you shop.
You can sign up for free and transfer money at zero cost in the U.S.
It encourages customers to complete the checkout process after finding their trusted payment gateway.
Subscription services are easy and stress-free.
You can trade in more than 200 countries using PayPal.
It comes with an excellent user experience.
Instant money transfer from PayPal to PayPal and card transactions.
How to integrate PayPal in WordPress
There are two options to add PayPal to your WordPress website. One is a manual process and another is using a WordPress plugin.
However, PayPal integration in WordPress without a plugin is a tedious method. Due to this reason, we will show the whole process using a WordPress PayPal integration plugin. So, let's go through the four steps one by one:
Step 1: Install the PayPal integration plugin.
For integrating PayPal into your WordPress site, you will require a plugin for a codeless solution. So, first, install a PayPal integration plugin to connect PayPal to your website. Here we are using MetForm for its seamless integration. And, also for its form-building option as you don't have to use a separate plugin for creating a checkout form.
To install it, go to Plugins >> Add New and search for MetForm. After finding it, click the "Install Now" button and activate it after installation.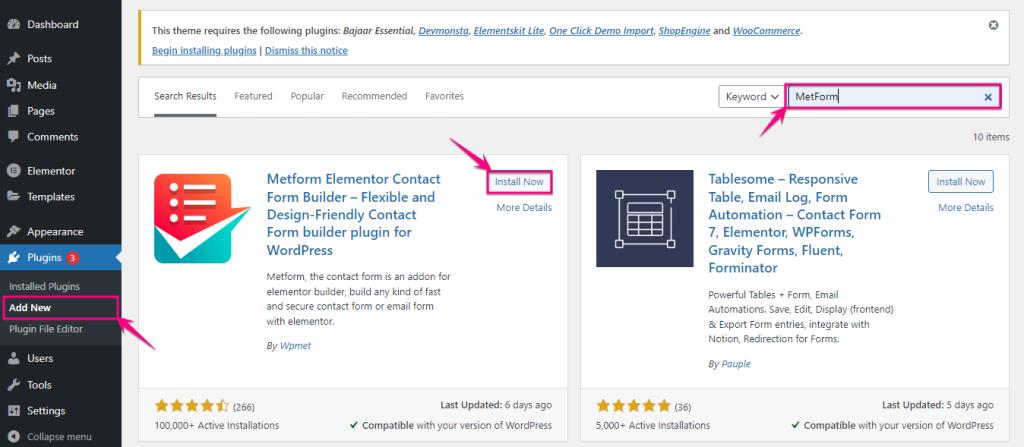 Step 2: Enable PayPal payment gateway.
In the second step, you have to visit your admin dashboard and click Forms under MetForm. Now, edit a form and go to the Payment tab. From here, select a default currency and enable PayPal. Then Click the Configure PayPal payment option.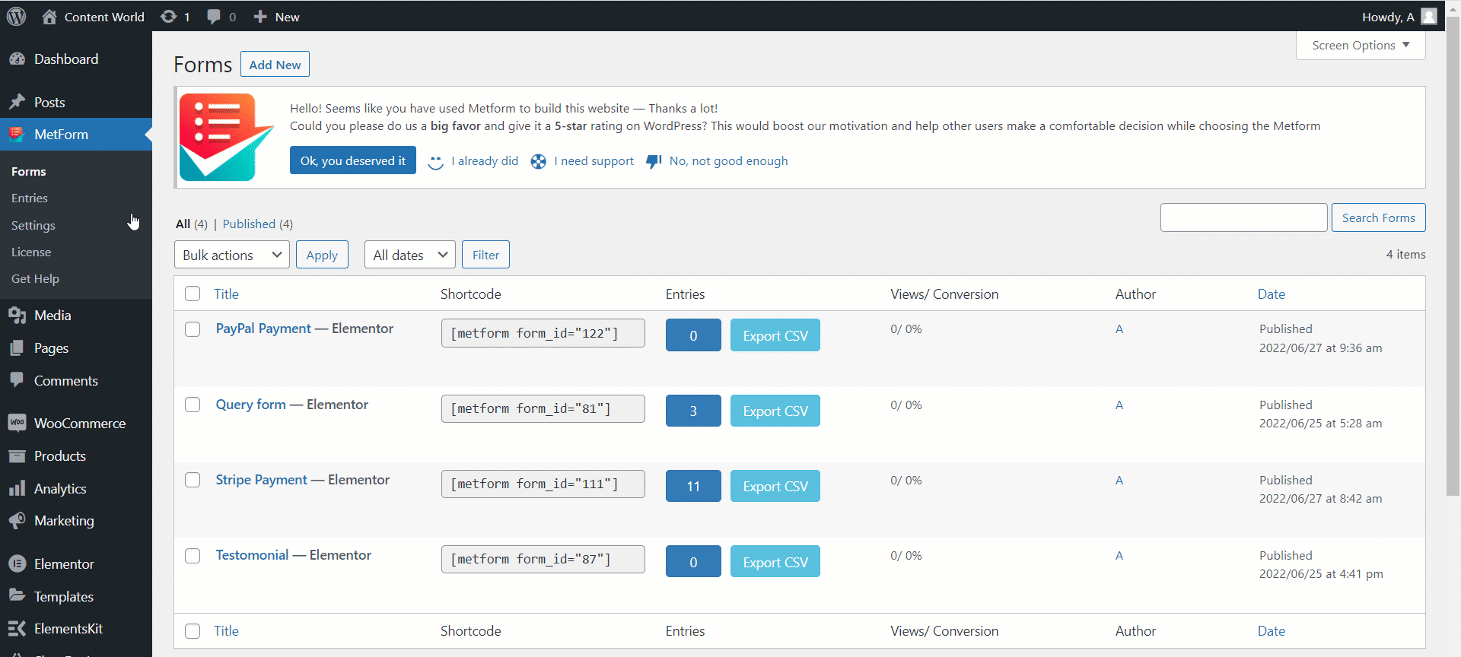 It will redirect you to MetForm's settings page from where you need to visit PayPal. Now, enter your email if you already have a PayPal account and then for generating a PayPal token, click the "Create from here" option.
In case, if you don't have a PayPal account, create a PayPal email and token by clicking the "Create from here" option.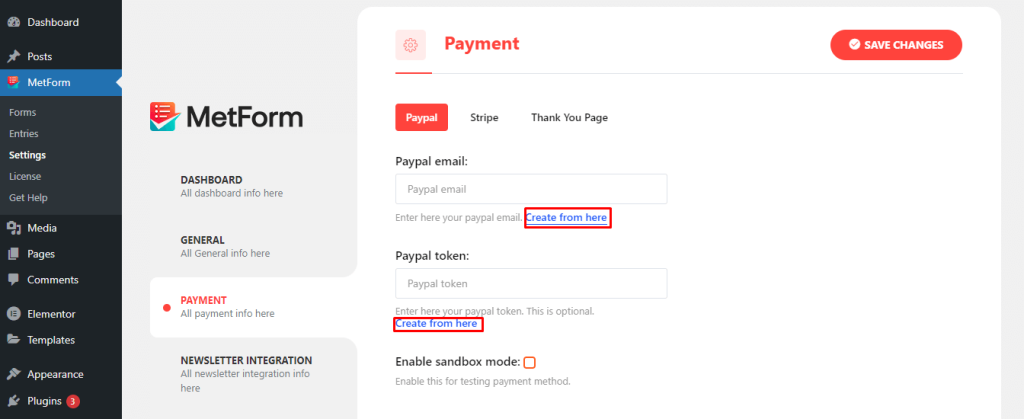 Step 3: Get a PayPal identity token.
In this step, you need to create an account on PayPal. Or, just log in with your credentials if you already have an account.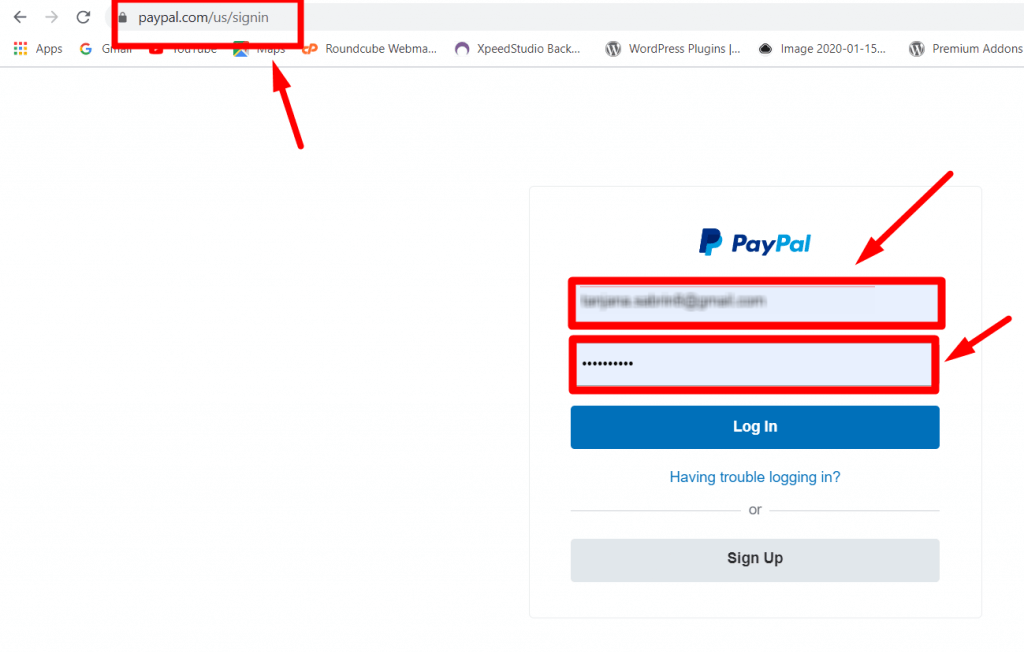 Now, hit the settings icon and click the Account Settings tab to add PayPal to the WordPress website.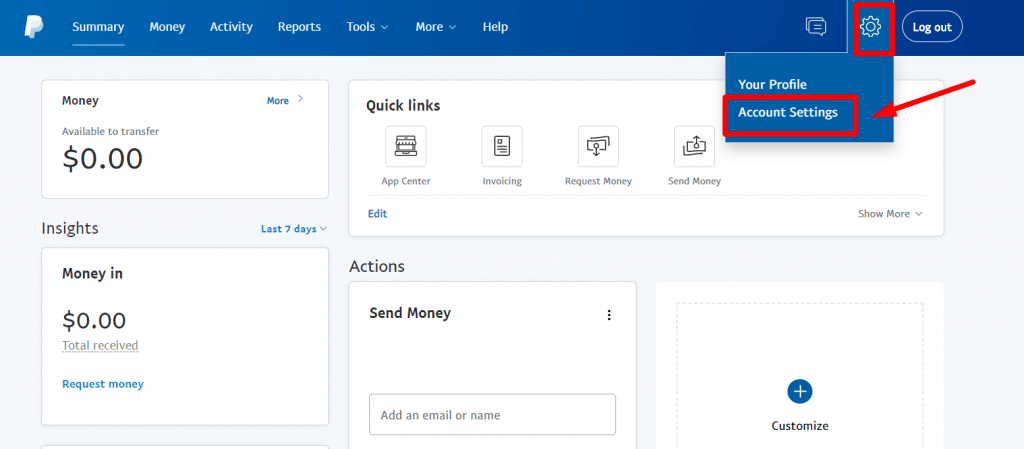 After that, visit the "Website payments" tab and hit the Update button of Website preferences to bring your customers back to your site after completing payment with PayPal.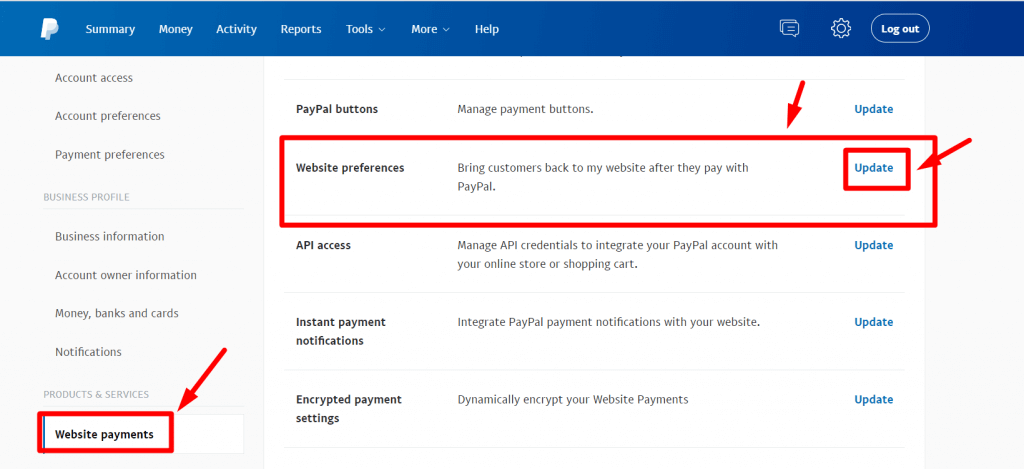 Then, enable the Auto return option and enter your site's thank you page link in the "Return URL" field.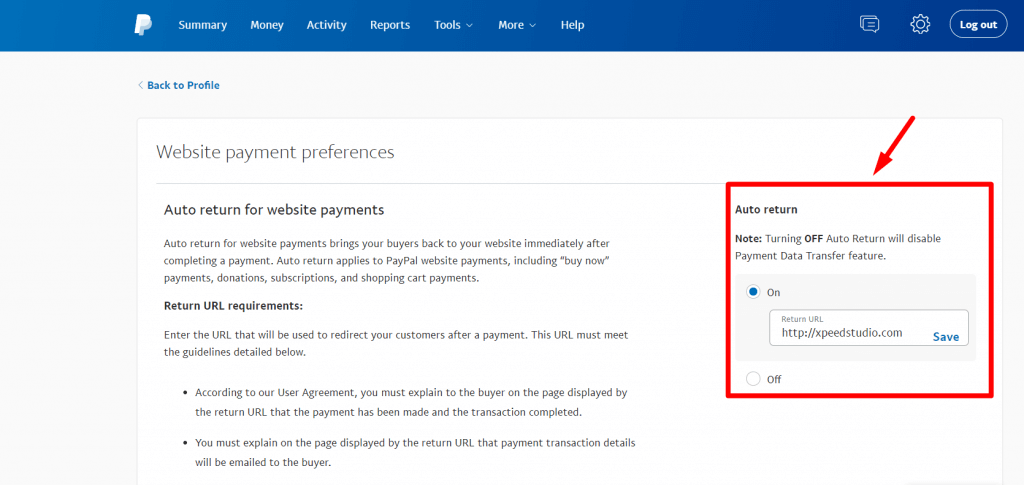 At this point, you need to enable the "Payment data transfer" option to connect PayPal to the website. Now find the Identity token under the payment data transfer option.

After finding it, paste your PayPal email and identity token in the PayPal integration settings tab of MetForm. Now hit the "Save Changes" button.

Step 4: Create forms and add PayPal gateway.
In the fourth step, you have to create a form for PayPal payment. To do that, go to the Forms option under MetForm and edit a form. A pop-up will open up where you need to enter a title for the form and enable Store Entries. Finally, press the Edit Content button.
This will redirect you to the Elementor dashboard, where you need to search for the Payment methods widget. After seeing it, drag and drop the widget to the plus icon.
Now, select PayPal for the Payment method and Default payment method.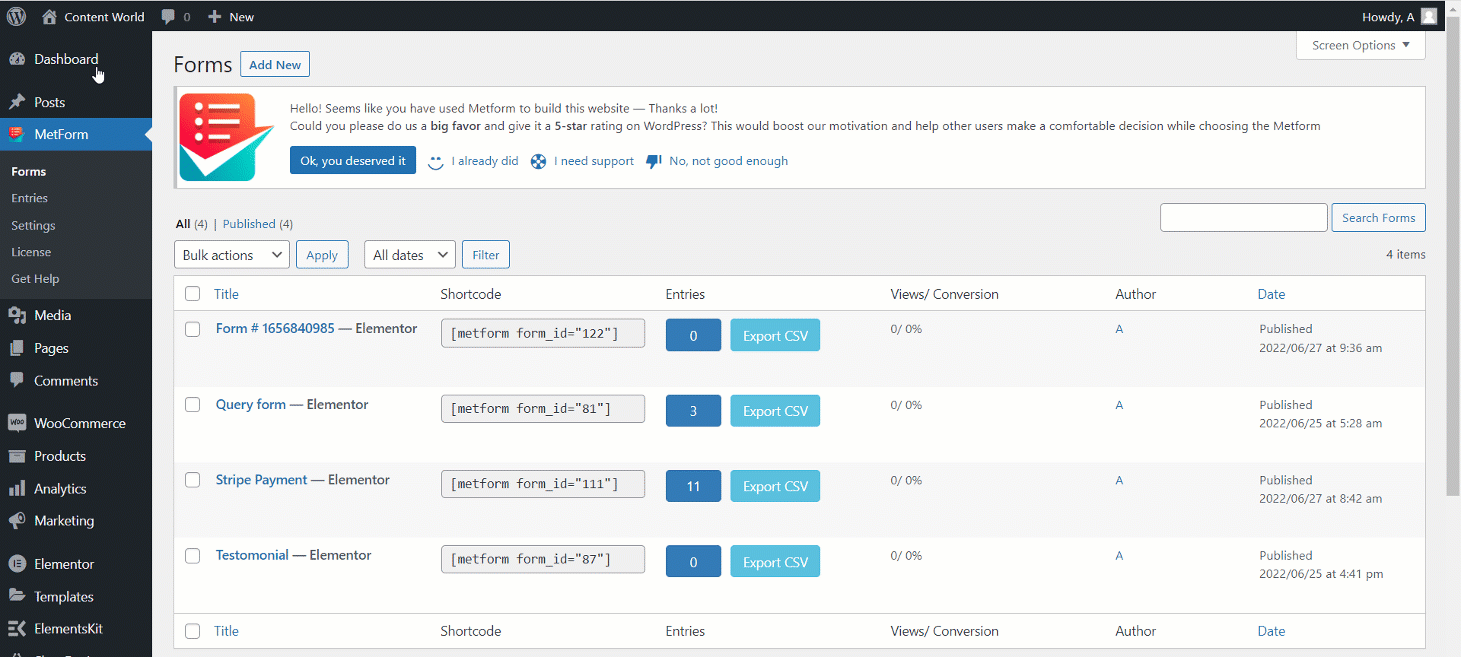 After that, drag and drop the Text and Submit button fields. Also, copy-paste the "mf-text" in the Name field.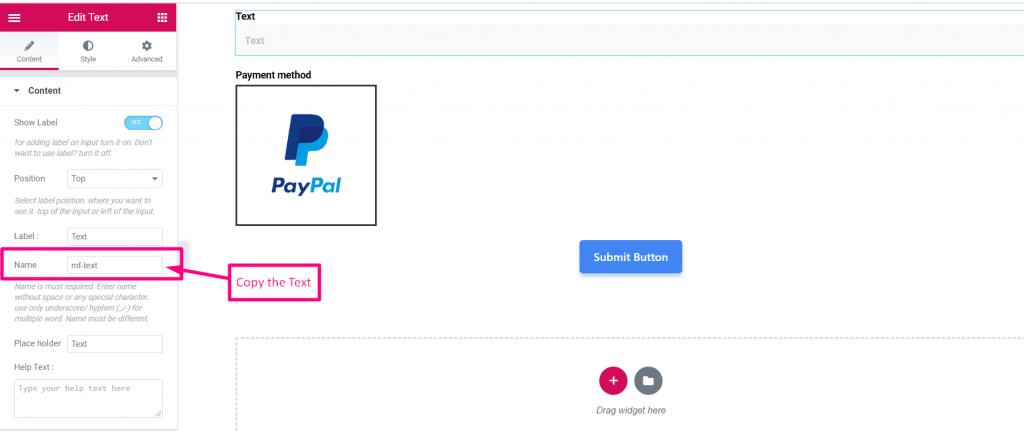 Now, hit the PayPal payment method and select PayPal for the payment methods. Then paste the "mf-text" in the "integrate field" to add PayPal to the WordPress website. Finally, paste the update button.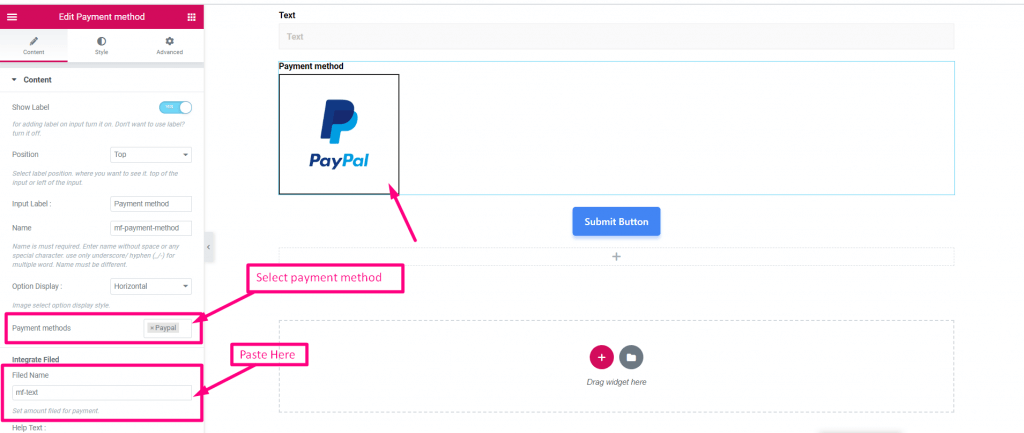 It's time to check whether the PayPal payment gateway is working fine or not. Go to the frontend and insert the amount and hit the Submit button.

Now login to your PayPal account to complete the payment. You will able to see your inserted amount in the currency that you have chosen for the default currency field.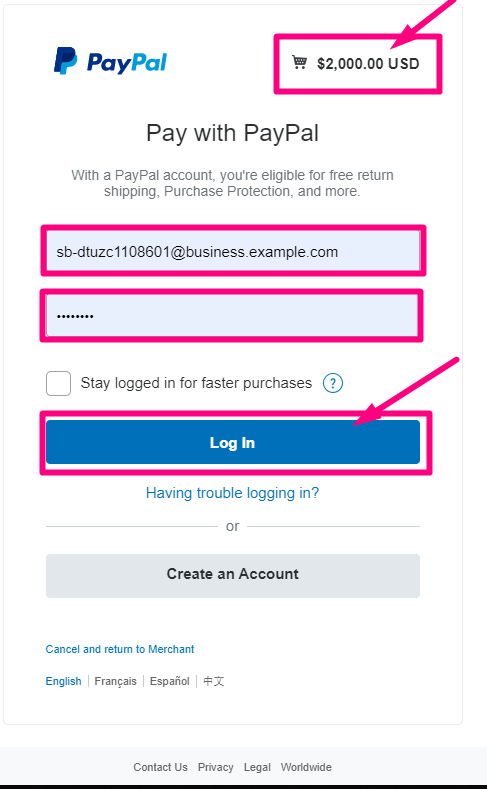 At this point, you need to select your payment type and press the "Pay Now" button.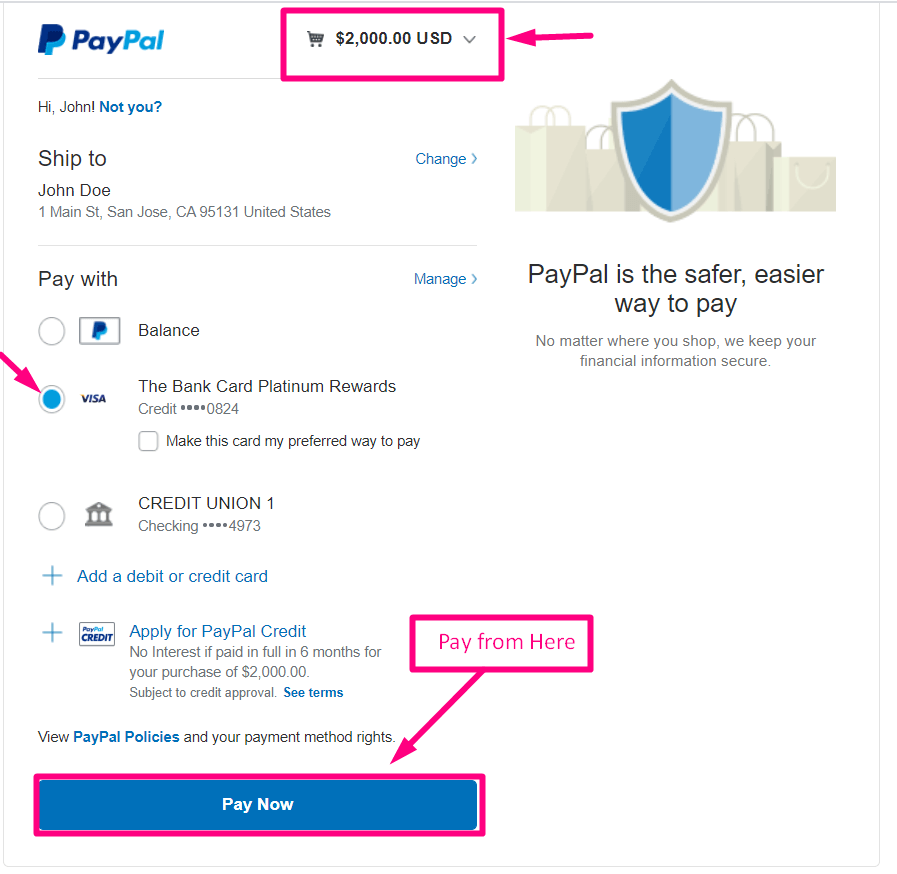 After pressing the button, a confirmation email will send to your email.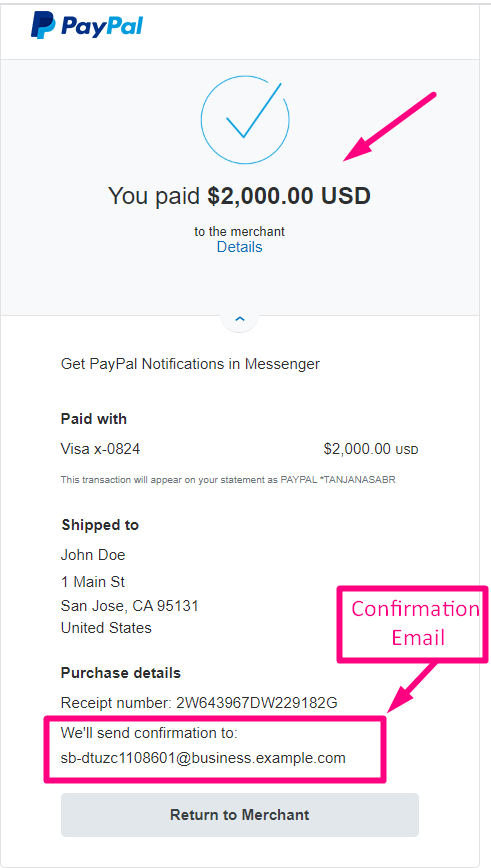 Now, go to the Summary tab and view your transaction on the PayPal payment dashboard.

Besides, you can also find it in the Entries section of MetForm.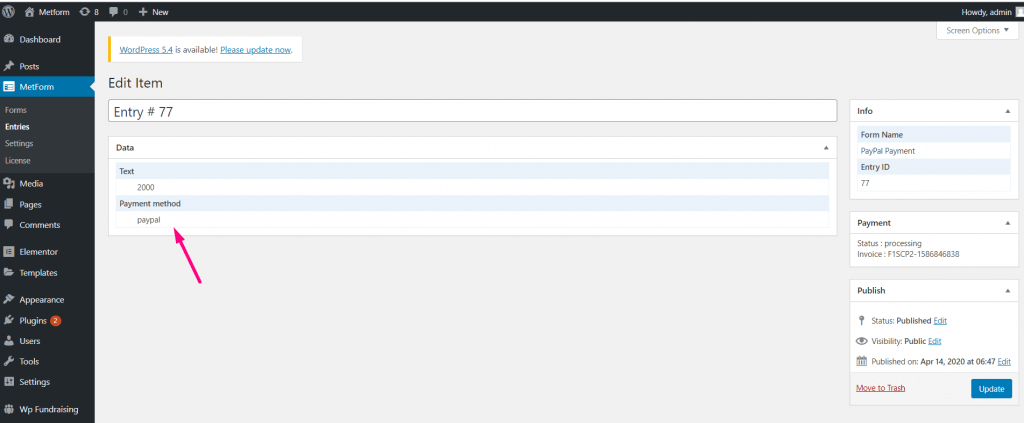 This way you can integrate PayPal into your WordPress website in less than a few minutes. So, add PayPal to enjoy the vast opportunities of this payment gateway.
Which plugin is the best for PayPal integration?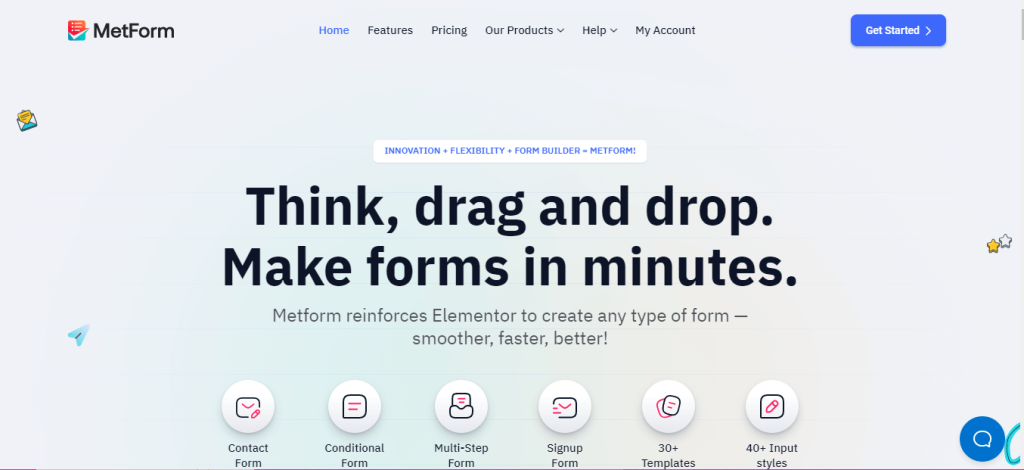 Since PayPal is one of the most used and popular payment gateways in the World, International trading without PayPal is quite difficult. So, PayPal integration is a must to stay in this competitive market.
Although, you have already known how to integrate PayPal in WordPress using MetForm. But, why use MetForm out of all PayPal integration plugins?
It's because MetForm offers the simplest integration option which takes a few minutes. Other than that, MetForm also has a Stripe payment gateway for offering a complete solution.
On top of that, MetForm is not only a solution for PayPal integration but also it's a full-fledged form builder. Furthermore, you will find numerous CRM and Newsletter integrations such as Zoho, Zapier, HubSpot, FluentCRM, Mailchimp, ConvertKit, etc.
That's why MetForm is the best option for PayPal and other integration.
Integrate PayPal with WordPress
Congratulations! Now you know how to integrate PayPal using MetForm in WordPress which takes less than a few minutes. Don't hesitate to integrate PayPal with your site since it comes with diverse business opportunities. Follow the above four easy steps and enjoy PayPal, the widest and most popular payment gateway.