10 Best WordPress Plugins for SEO to Maximize Online Visibility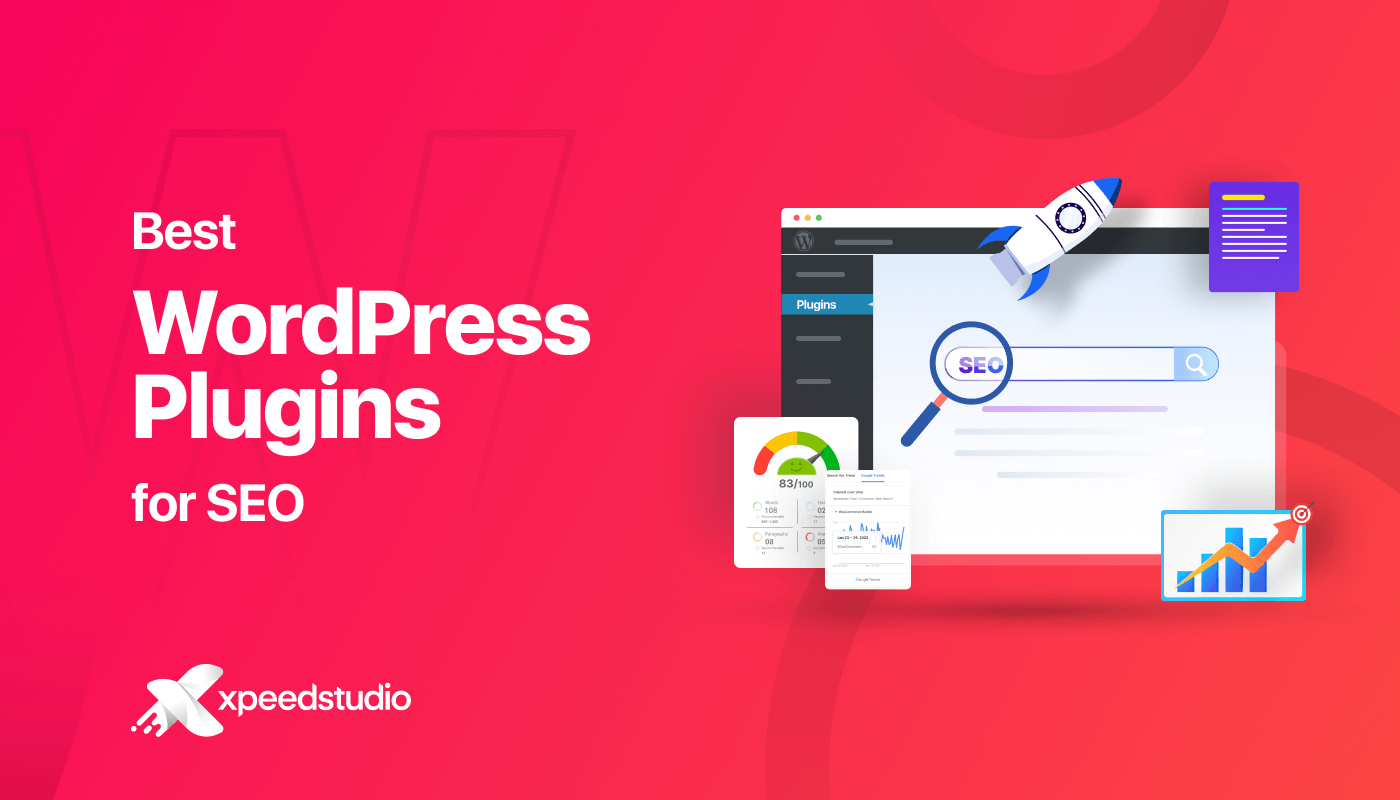 In today's breakneck digital world where millions of websites fight for online visibility, having a strong online presence is not a choice anymore — it's a necessity! And this vigorous presence can be won only by SEO, which is the backbone of online visibility that allows you to show the right content to the right audience.
However, this optimization is near to impossible without tools or WordPress plugins. That's why in this blog, we put together all the indispensable SEO plugins that you need for your WordPress site. Besides, you will also get to know briefly about the WordPress SEO plugin and its effectiveness. So, let's jump in…
What is a WordPress SEO plugin?
WordPress SEO plugin is a tool that allows you to optimize web pages to unlock better ranking on the Search Engines. These plugins practice Search Engine Optimization to increase the website's visibility and performance.
More precisely, WordPress plugins for SEO come with web content and page optimization features for ensuring higher ranking on the Search Engines.
Why use an SEO plugin in WordPress?
The main goal of any physical or virtual business is to acquire organic customers. Where physical stores practice multiple strategies, virtual shops target only SEO to maximize organic reach. Here SEO not only refers to optimizing content with keywords but also includes speed optimization, proper redirection, error elimination, XML sitemap creation, etc.
WordPress, by default, doesn't come with these SEO features. You have to make use of SEO plugins that you will find in the WordPress plugin directory. Apart from the general features, these best free WordPress SEO plugins offer versatile benefits that can skyrocket your organic traffic.
Here are the key benefits of utilizing these WordPress plugins fr SEO:
SEO plugins offer in-depth reports for your audience.
Fast indexing is possible with the XML sitemap generator plugin.
You will find the Ai SEO tool for rapid content creation and optimization.
Easy broken link identification.
You can perform site caching and database cleaning with these SEO plugins.
These SEO plugins can boost site speed by optimizing images and removing unwanted images and data.
These also facilitate building rapid internal linking.
10 best WordPress Plugins for SEO
SEO plays a significant role to enhance website traffic and overall performance. And, WordPress offers a wide collection of plugins to accomplish your SEO goals.
Here, we will explore the 10 best SEO plugins for WordPress that can boost organic traffic and ranking: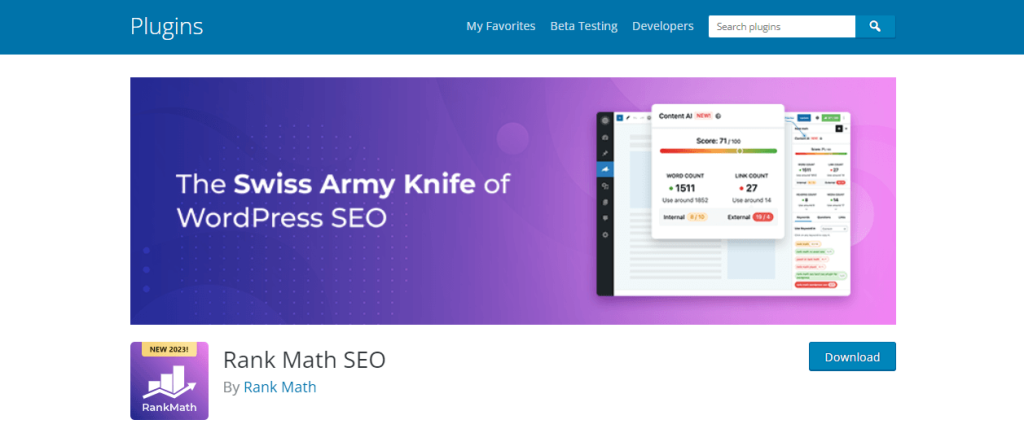 SEO is the core for boosting traffic, content visibility, and most importantly Google ranking. Here, Rank Math SEO assists you in content optimization by showing pretty good and result-driven suggestions. By following these suggestions, you can enhance the chances of unlocking better content ranking on Search Engines. Besides, it also hands over the excellent Google schema markup aka rich snippet feature to ensure securing content on feature snippet.
Moreover, you can optimize your blog posts for unlimited keywords. Also, Google Search Console integration is available in Rank Math so that you don't have to spend extra time setting it up. Apart from these, 30 detailed SEO tests, redirection, optimized breadcrumbs, 404 error detection, content analysis tests, etc are included in Rank Math which proves it to be the best WordPress plugin for SEO.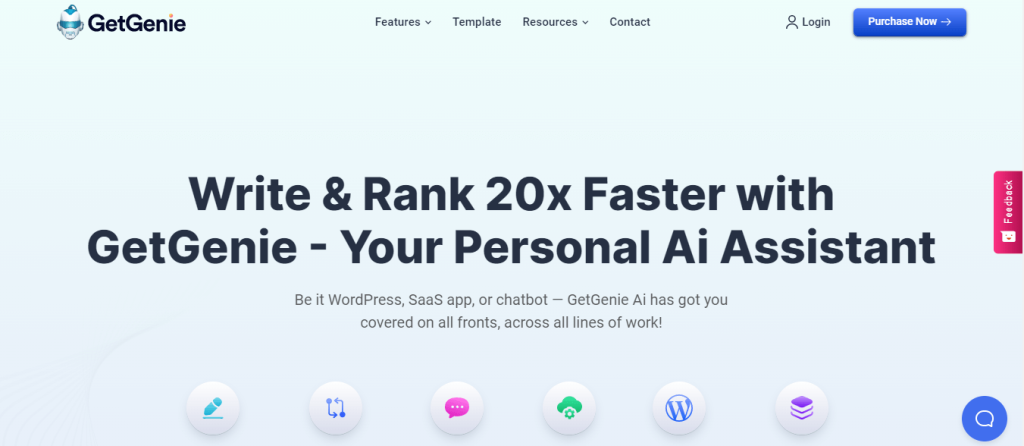 GetGenie is an all-in-one Ai writing assistant that not only crafts amazing content but also optimizes content for unleashing higher ranking on Search Engines.
It comes with keyword research, competitor analysis, content score, meta description generation, etc features to create and optimize content for Search Engines. Moreover, this is one of the all-in-one WordPress plugins for SEO that lists all the important ranking suggestions for your content based on Google ranking factors and its built-in algorithms. Also, GetGenie has a one-click blog generation option that comes along with the Blog Wizard. Besides, this Blog Wizard will also allow you to generate complete blog post step by step.
Along with these, you can regenerate part of your content that seems less optimized to you and makes it more fruitful for SEO. Last, but not least, finding related Quora, Reddit, and FAQ can be also done using this must-have WordPress SEO plugin.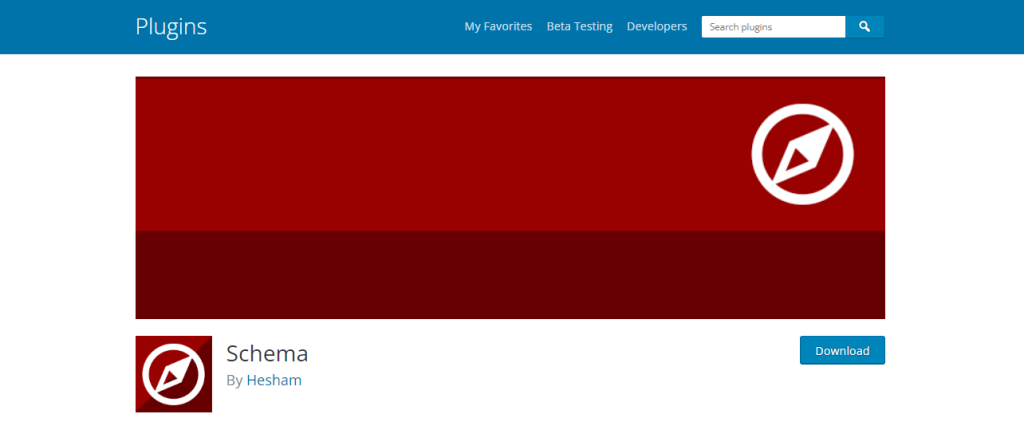 Schema is a flexible tool designed to enhance the SEO performance of your web content. It helps to offer a better overview of your web content so that Search Engines can easily find and understand the context and content of them. This plugin simplifies the process of schema markup for better search results, traffic, and CTR.
To cut long words short, it streamlines the implementation of schema markup to effortlessly make content rank in the featured snippets. Besides SEO, it is also helpful for searchers which makes them easily find the content they are looking for.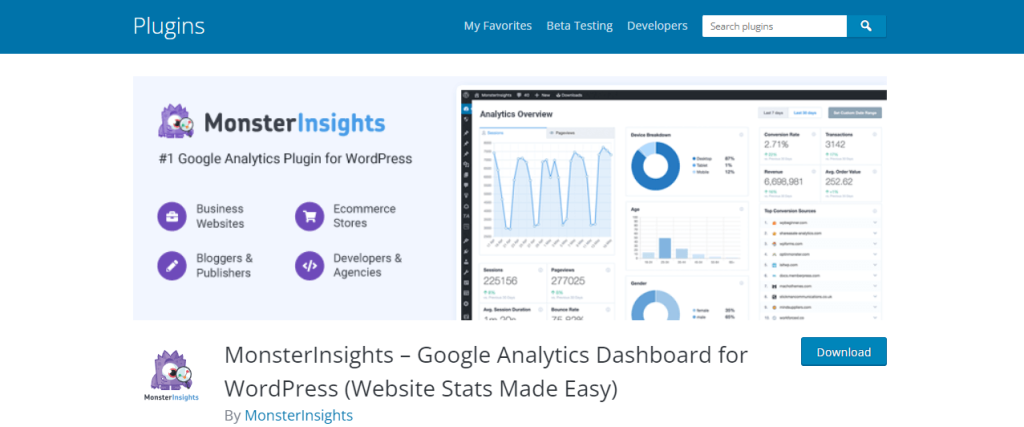 MonsterInsights is a Google Analytics plugin that comes with a dashboard, containing reports for the audience, their behaviors, publishers, content, eCommerce, and so on. Besides, this must-have WordPress plugin puts together all the necessary Google Analytics data through an actionable report that you can find right inside the WordPress dashboard. Here, these reports will give you a complete overview of what you should do or what you shouldn't do to beat others in the Search Results.
Furthermore, it ensures minimal setup for integrating WordPress with Google Analytics. Therefore, no matter who you are, you will succeed in acquiring a result-driven data report from Google for preparing a high-yielding marketing plan.
That's why more than 3 million users leverage MonsterInsights for getting an in-depth report about their audience.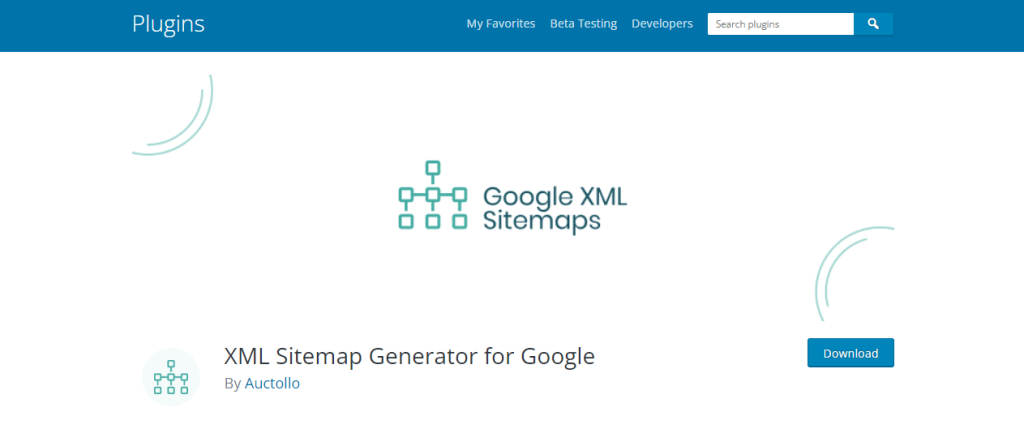 XML Sitemap Generator for Google is a powerful tool designed to simplify the process of creating XML sitemaps for websites. XML sitemaps are essential for Search Engine Optimization, as they provide Search Engines like Google with a structured overview of the website's pages and content. These sitemaps ensure rapid web content indexing by catering to all of Google's requirements.
Besides, by automatically crawling all the web pages and generating comprehensive sitemaps, this tool saves you time and effort while improving website visibility and ranking. Also, it sends auto signals to the major Search Engines whenever you publish a new post or web page. Thus, you can enjoy fast indexing and ranking by availing of the possibilities of this plugin.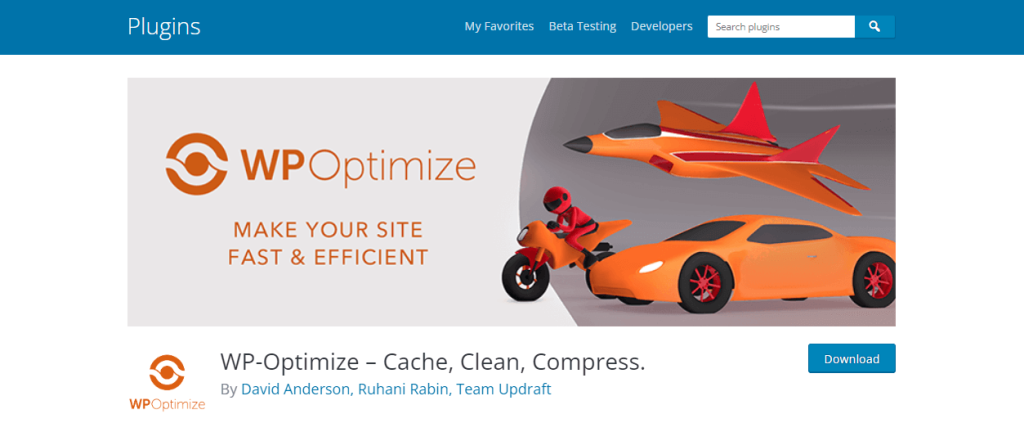 WP Optimize is a WordPress cache and clean plugin which is trusted and used by 1 million+ websites. This plugin is not only helpful for database cleaning and site caching but also used for image compression, resulting in higher site speed for unbeatable search results. You can also enjoy multisite support, advanced optimization, and automatic unwanted image removal to cut down lazy load from your site.
Also, you can optimize tables besides images which can revolutionize your site speed. Apart from these, you can automate the cleaning and caching process by leveraging its scheduling option which makes it one of the top optimizer plugins for WordPress.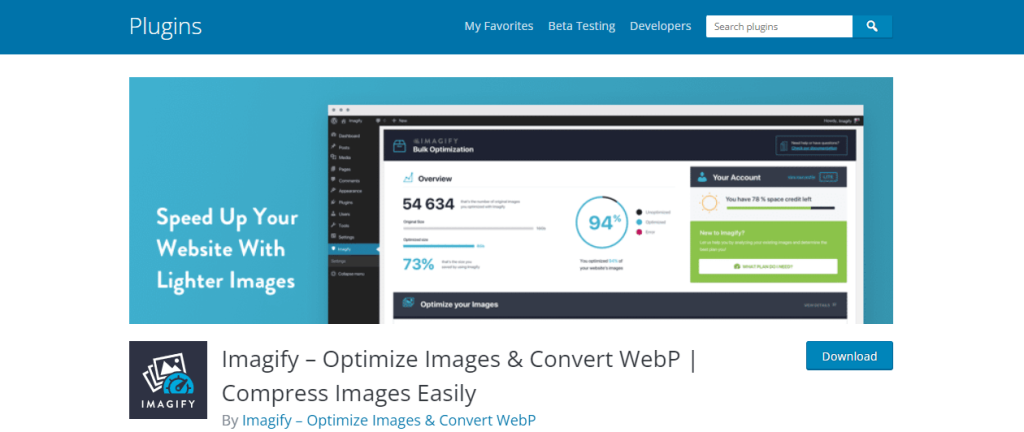 Imagify is a popular online image optimization tool that compresses and optimizes images for web usage. By reducing the size of images without compromising their visual quality, Imagify allows websites to load faster and improves overall performance which greatly helps in SEO.
This WordPress free SEO plugin finely works with any popular image format and compresses them without hampering the quality. Moreover, it automates the image optimization task and skyrockets your website's performance to reach a new height. That's why Imagify should be on the list of the best free WordPress SEO plugins.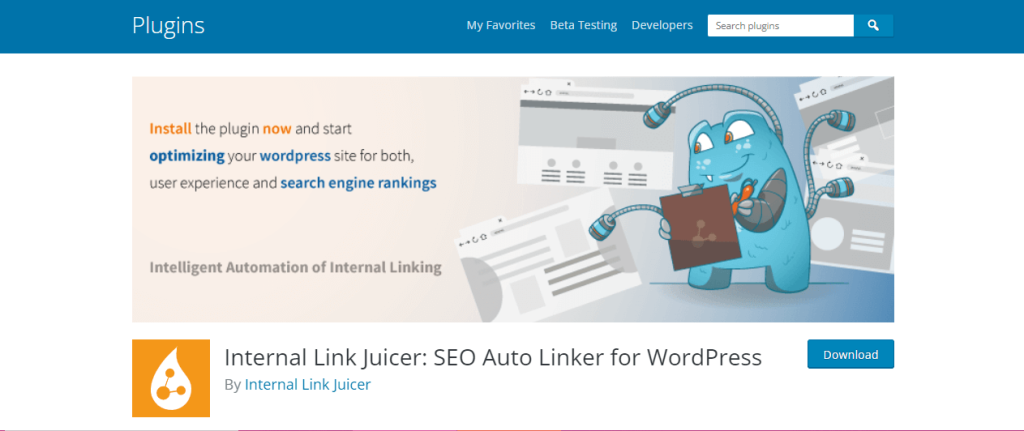 Internal Link Juicer gives you the solution to auto-link the most relevant post to your content. This makes linking super fast and effective. Besides, it has a unique placeholder feature that selects the most appropriate anchor texts for internal linking. This is a fully automated process where you don't have to build internal linking manually.
In addition, you can experience super-fast internal linking with its high-performance index feature. Therefore, you can forget the hassle of manual linking by leveraging this SEO auto linker.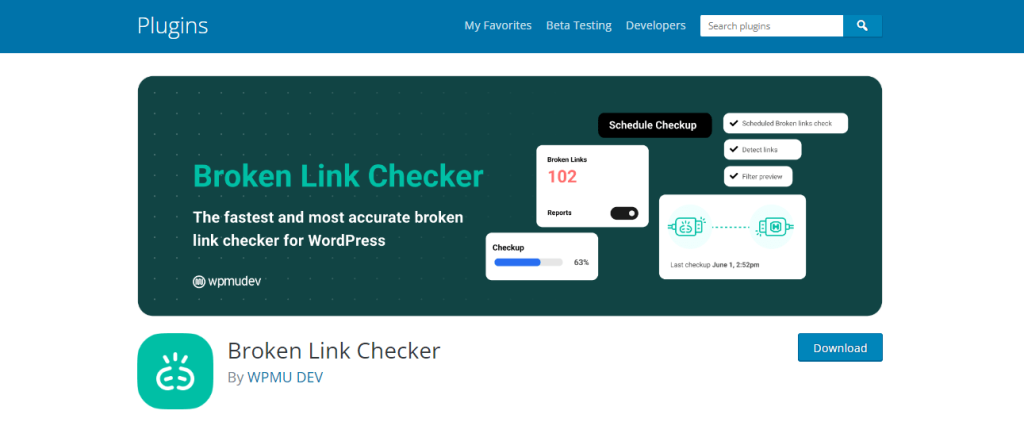 This is the most advanced broken link detector to scale up your SEO game. Broken links in your content can cause dissatisfaction among your audience as it will lead them to a dead end. Besides, it is effective to kill your content SEO. Here comes Broken Link Checker super handy since it can identify broken links 20 times faster than any other tool.
Also, there is no limitation for scanning pages and URLs. It's not the end. You can find missing images on your post, all hail to Broken Link Checker, the fastest and safest broken link-checking solution for WordPress.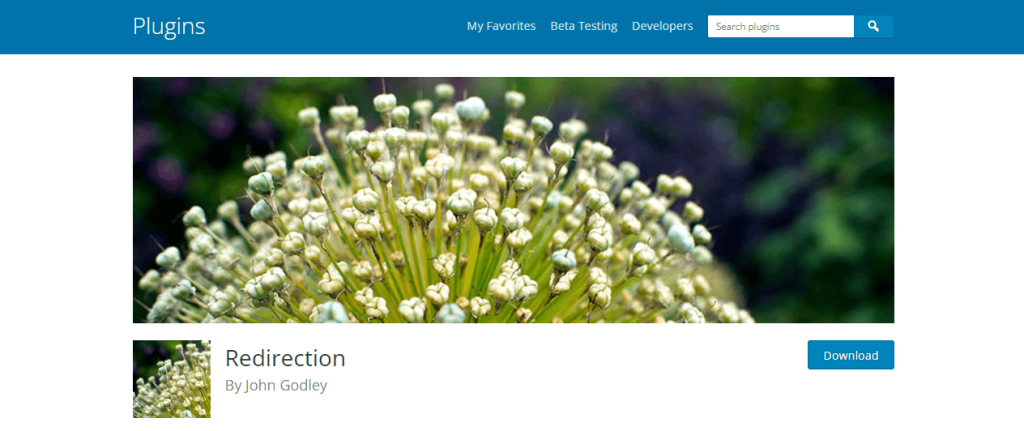 Looking for a tool to redirect an old link to an updated link? Redirection is the tool that you might search for. This WordPress plugin allows your audience to redirect to a new and updated URL so that they don't experience a dead end which is a danger for SEO. It's capable of managing 301 redirects and tracking 404 errors.
This is the most advanced redirection plugin used by 2 million users. Regardless of using a particular browser or setting cookies, this WordPress free SEO plugin can redirect effectively and effortlessly.
Summing up
Congratulations on discovering the list of 10 best WordPress plugins for SEO. Now it's time to maximize your website visibility by implementing these plugins!
Remember, SEO is the playground that requires continual effort to stay in the game. And without insights and proper optimization done by SEO tools, it's impossible to get through this game.
So, explore the opportunities that come along with these SEO plugins and unlatch the door to greater organic traffic, online visibility, and ranking.