Best WordPress Google Maps Plugins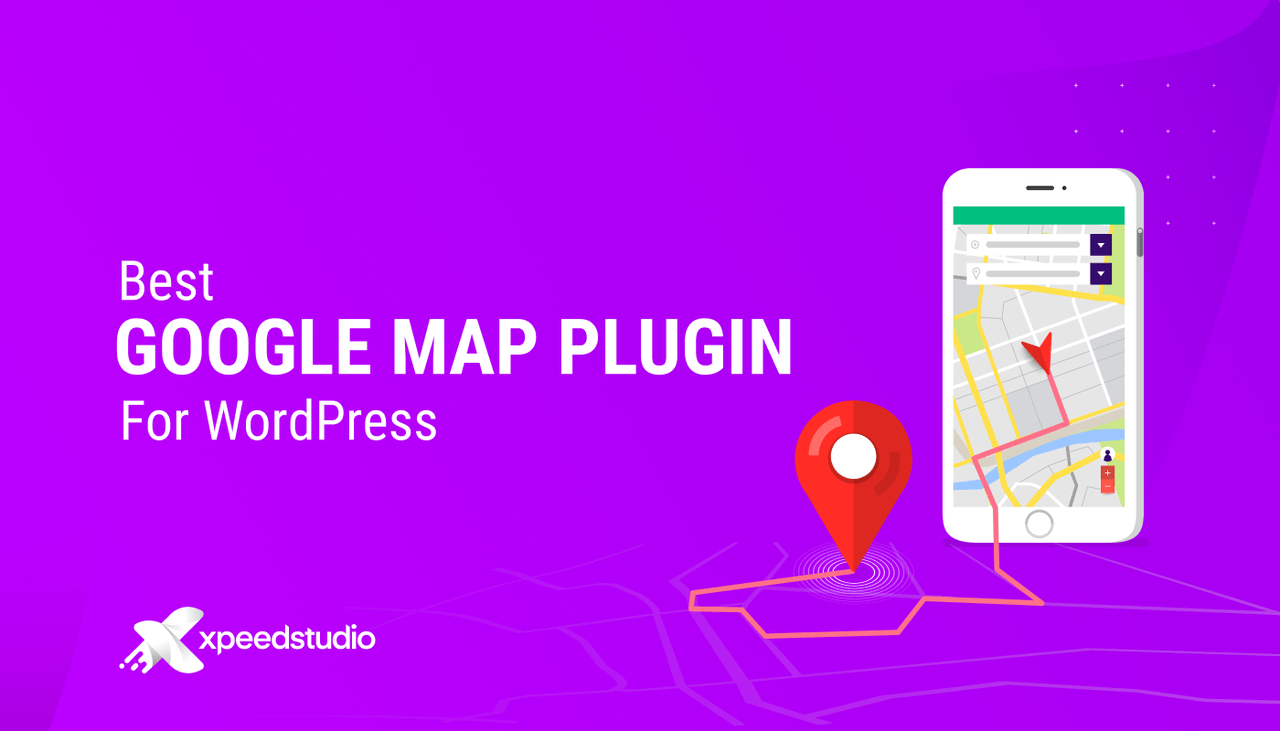 Websites are great for getting online traffic. But if your business deals with products that people like to test and try physically like restaurants or salons, then it becomes way more important that your customers visit your physical store.
For that, your probable customers need to know the location of your store and how to get there. And what else is a better way than incorporating Google Maps into your website to let your customers easily detect the location of your business, right?
But how to add Google Map to your WordPress site? Well, you can easily do that using WordPress Google Maps Plugin. The question is which plugin should you use?
Well, there are plenty of plugins available in the market that let you add Google Maps to your site. And when there are so many options, it's natural to get confused.
But you don't have to stay confused for long cause you have come to this blog where you will get to know about the key features and prices of the best WordPress Google Maps Plugins available in the market. This way you can easily choose the plugin that fulfills your requirements. So keep reading….
Best WordPress Google Maps Plugins!
In this list, you will find the top 5 WordPress Google Maps Plugins which include both free and premium. Keep reading to find details about each of the plugins…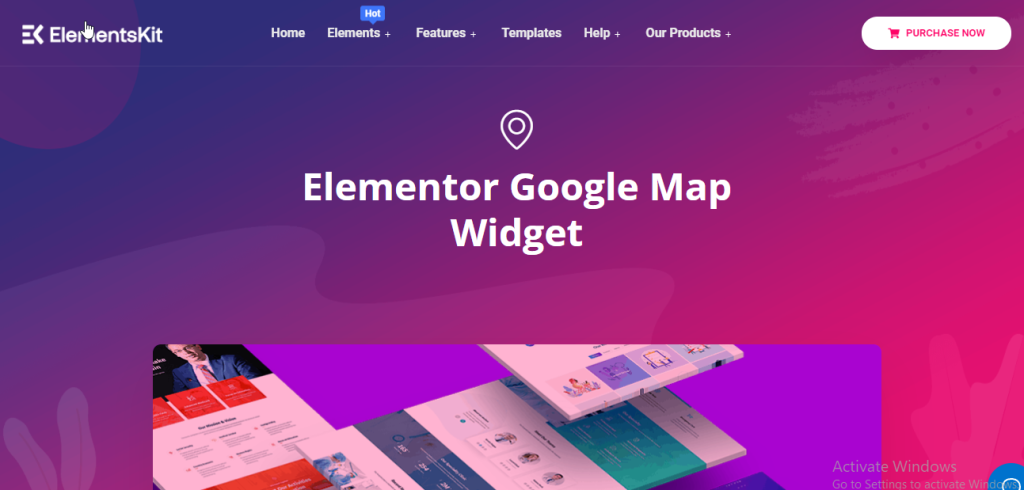 Google Map widget of ElementsKit is one of the best Google map plugins for WordPress you will find for your website to add Google Map. ElementsKit is an all-in-one addon for Elementor which lets you add a Google Map widget and customize it with ease. 
ElementsKit is a Freemium plugin that comes with an advanced Google Map widget that lets you display Map in Stand Google map, Snazzy Map. You can choose themes according to your choice for both the map type. In addition, you can also choose a custom theme to display Google Map.
You can easily add the Google API from the user settings, then just drag and drop the widget to your page and customize settings and style to make the address section of your website an attractive one.
Key Fatures of Google Map By ElementsKit:
Seven map types options include Basic, Multiple Marker, Polygon, Polyline, Overlay, etc.
Compatible with drag and drop page builder Elementor.
You can set it up as a simple address or in the form of latitude and longitude
As part of the marker settings, you get Title, content, and custom marker icon.
Marker width and height can also be adjusted
You can easily adjust Zoom Level. In addition, you can also enable/disable Street View Controls, Map Type Control, Zoom Control, Fullscreen Control, Scroll Wheel Zoom
Set the width, height, and alignment of Map Container
Fully responsive Google Map
Price: $35/Year
🔥🔥 The best part about this WordPress Google maps plugin is, it does not only provide an easy way to embed Google Map to your wordpress but lets you build your complete site from scratch with ease. You can find many useful addons with advanced features with this addon such as Mega Menu builder, Popup builder, Woo Mini Cart, Widget builder, and many more.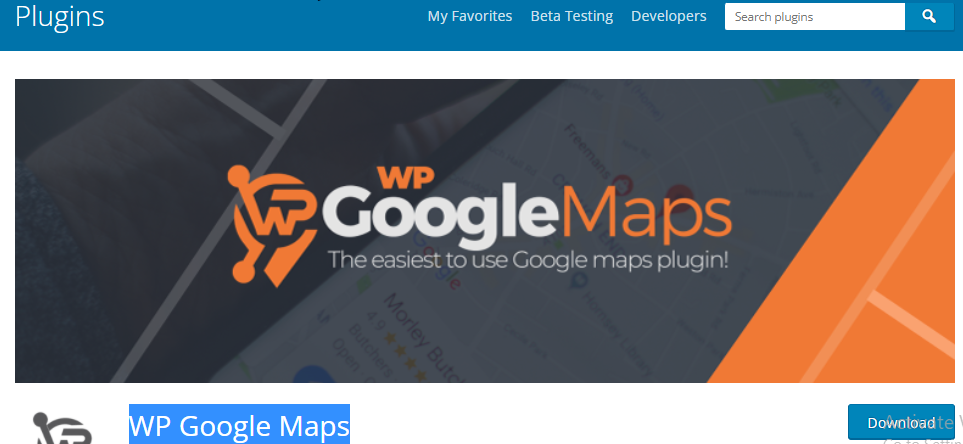 If you are looking for a plugin that lets you add Google Map to your website with a shortcode then you should go for Wp Google Maps. You can leverage the Elementor map block integration of this plugin to create Elementor Maps, map blocks, and map widgets in simple easy steps.
With this Google Map plugin, you get 4 Google map types to choose from which include a roadmap, terrain, satellite, and hybrid. This plugin provides various settings to customize your Google map. And you can unlock even more advanced features like descriptions, links, and images to map markers, and much more if you go for the professional edition of this plugin.
Key Features of this plugin:
Provides Google Map API and Latest OpenLayers API
Can set custom width, height, and zoom level of the Map
Compatible with caching plugins and Cloudfare
You can add animation to your Mapmakers.
Nine popular map themes are available with this WordPress plugin
Supports Google Map street view
Compatible with Elementor
Provides responsive Google map
Price:
Both free and premium versions are available. You can get the professional edition for $39.99.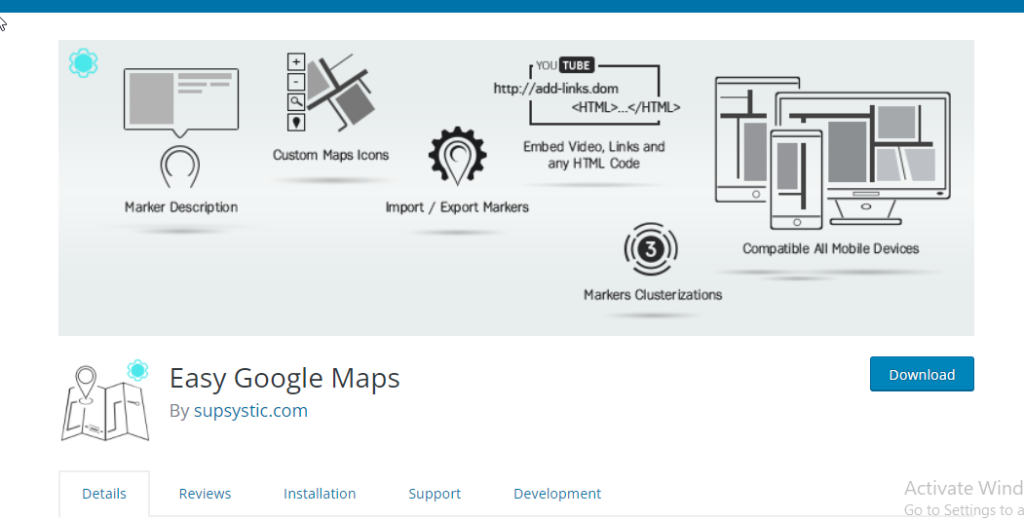 If you are looking for a free Google map plugin for WordPress, then this is your plugin. Easy Google Maps is exactly what the name suggests an extremely easy-to-use plugin to add Google Maps to your WordPress website. 
With this useful plugin, you can add Map to your website contact page, routes, real estate, delivery areas, etc. You can also add a map with a social share button with this wonderful plugin.
With over 40,000 active installations, this is one of the most popular and best Google map plugins for WordPress available in the market. This plugin lets you add fully responsive Google maps that are completely customizable. In addition to other settings, you also get the option to set map markers with media such as text, images, video, email, phone, etc.
Key Features of Easy Google Maps:
You can add an unlimited number of map markers that are easily modifiable.
Map can be added with both horizontal and vertical sliders.
Translations are available in multiple languages like Albanian, Bulgarian, Chinese (Taiwan), Danish, Dutch, etc.
Can import and export maps and marker
You can add a map with shortcode or PHP
Price: Free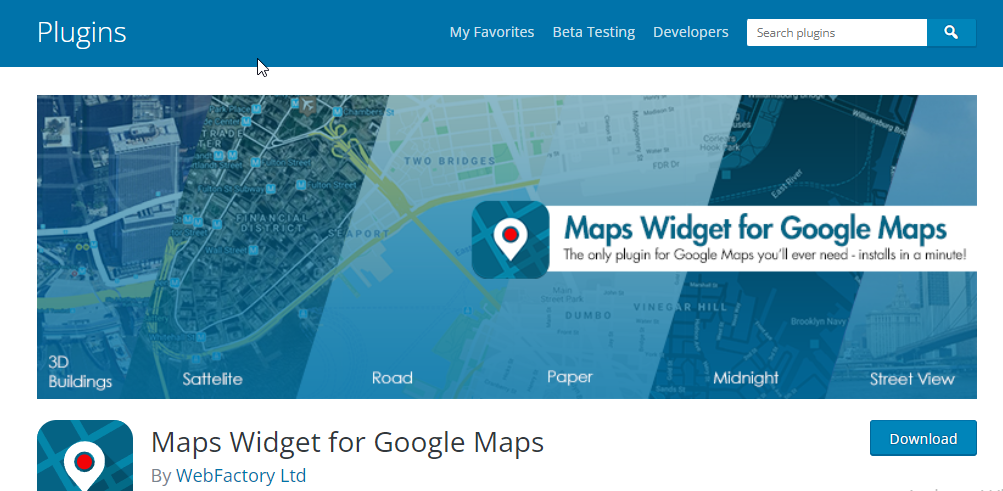 If you are looking for a quick solution to add Google Maps to your website, then Maps Widget for Google Maps is your plugin. This is another fastest-growing plugin with 70,000+ active installations. You can add maps using a shortcode with this plugin.
This WordPress Google Maps Plugin is compatible with Gutenberg page builder. The success of this plugin also comes from the fact that this plugin is available in sixteen languages. You can choose from multiple Google Map types. Now, let's have a look at the features that make it the best Google map plugin for WordPress.
Key features of this plugin:
Set custom map width and map height
Different Google map types are available such as road map, satellite map, terrain map, hybrid map, etc.
Settings such as zoom level, pin type, pin color, pin size, pin label, etc
You can also add a custom icon for the map pin if you want.
In the pro version, you will get access to around 1500+ map pins.
You can set text above or below Google Maps.
Interactive Google map is also available in the Pro version that shows up in a lightbox.
Price: Free/$18.99-plus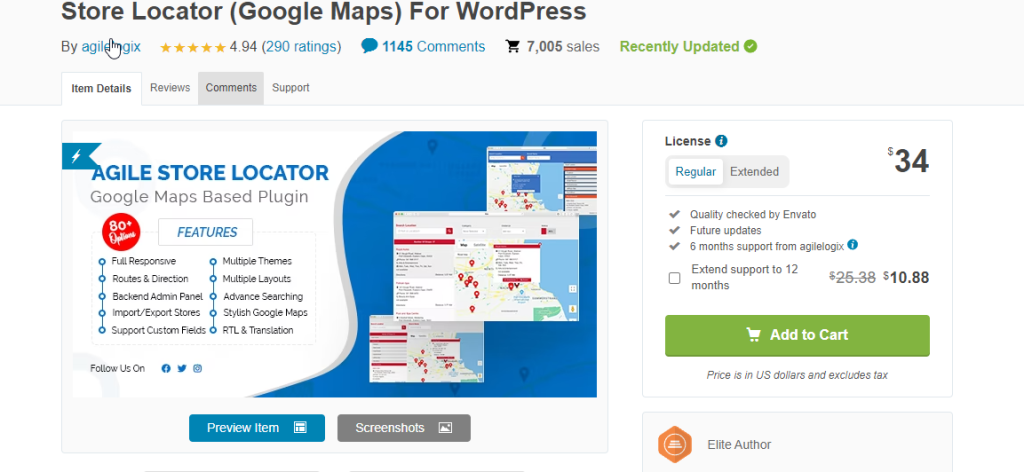 This WordPress leverages Google API to create a list of stores nearby. If you are looking for a store locator with advanced features for your WordPress site, then this is your plugin. This plugin provides easy settings to style markers and themes.
In addition to style, you can also export/import stores and manage categories with this useful plugin. With this plugin, users can easily filter stores based on location. You also get multiple templates and layouts with a unique UI which will make your life super easy to style store locator.
Key Features of this plugin:
Offers three unique templates with each template offering two different
You get two stylish info windows with buttons that you can enable or disable if you want.
Localization is super easy with multi-language features.
You get customization options such as draw polygon, circle, polylines, and rectangle.
Shows complete direction from one place to another.
All the templates support various color schemes.
Supports Google map styles like Snazzy Maps.
Export-import using CSV
Price: $30
Which WordPress Google Maps Plugin To Pick
Now that you know about the best Google map plugins for WordPress, it's time to pick one. But which one should you pick? The one that you like most and is likely to fulfill the requirements you have. 
My recommendation is you should go for the ElementsKit Google Map widget because it offers all the advanced features of Google Maps along with 85+ widgets which will give a completely responsive and fast-loading website with an enticing Google Map Section.
For more informative blogs about WordPress plugins, stay connected to us with our Facebook page.