How to Access the Metaverse: An In-depth Analysis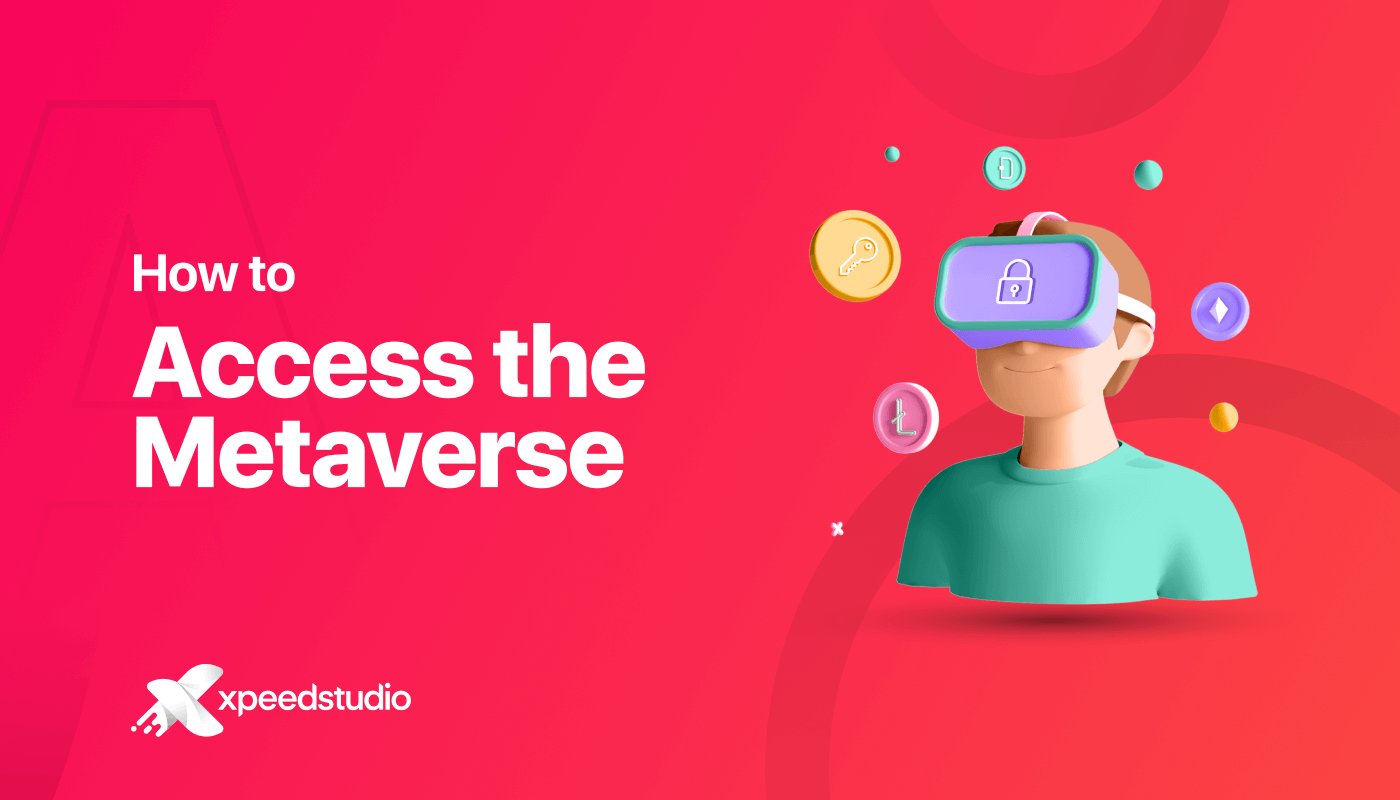 Not long ago, Facebook rebranded its parent company name to Meta Platforms, Inc. and the online world started buzzing with excitement afterward. Facebook founder Mark Zuckerberg and some other tech experts highlighted the concept of the metaverse and termed it the future of the Internet.
Ever since the term metaverse was hyped and people have been avidly striving to make out the concept. It goes without saying that many people, including some of the techies, are still confused about the idea of the metaverse.
This is because the full prospect of the metaverse is yet to be discovered and seen as certain aspects of the metaverse are still clouded. However, given the impact that it has already made globally, its progress is likely to speed up with the passage of time.
Now, the million-dollar question is how to access the metaverse. Don't fret! This write-up is aimed at clarifying this crucial point. But before that, isn't it pivotal to perceive what metaverse actually is? So, let's have a look at the idea of the metaverse.
Metaverse Explained:
For the past few years, the term metaverse has been floating around both online and offline. But it was in 1992 when the term metaverse was first coined by Neal Stephenson in his sci-fi novel Snow Crash. He referred to the metaverse as a digital world existing parallel to the physical world.
Simply put, the metaverse is a set of virtual spaces letting you interact with other people belonging to the virtual world. Seemingly real, these virtual spaces provide you with an environment to explore. You can work, shop, play, learn, and even hang out with friends.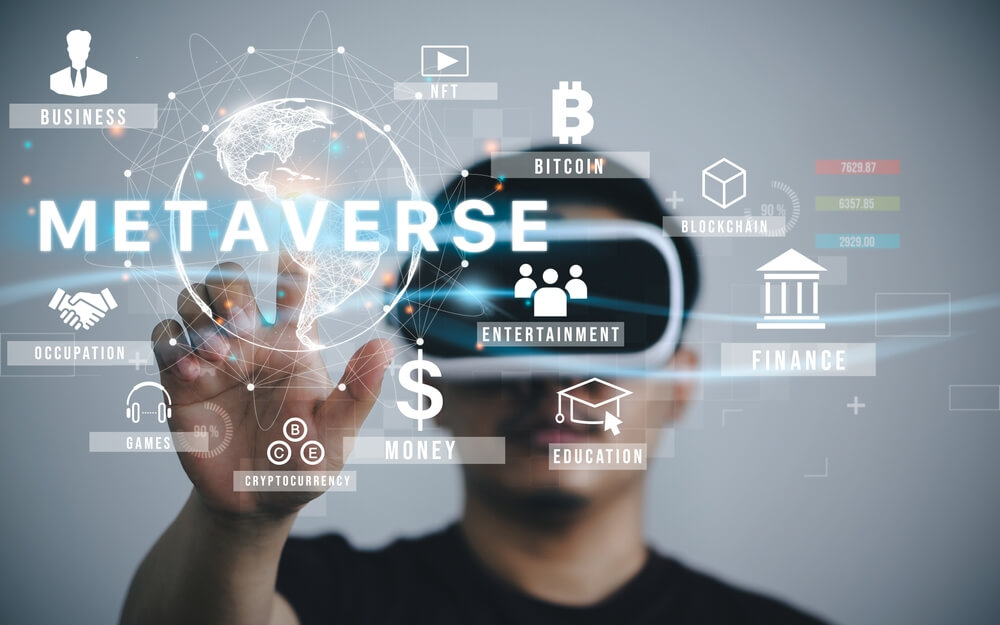 You may be thinking that this sophisticated environment will be a super complex system. Therefore, accessing the metaverse will be very tricky. But that's not true! The spellbinding facet of the metaverse is it is immersive, interactive, and collaborative.
So, entering the metaverse is actually easier than you think. A whole lot of people have already expressed their aspiration to join the metaverse. But they are confounded about where to start. So, now I will dilate on how to access the metaverse.
Go through the blog on NFT by clicking the link below in case you are passionate-
How to Access the Metaverse:
Technology has shaped up the metaverse easing the process of gaining access to it. So, what's the process of joining the metaverse? This is exactly what I will disclose now! I have split up the process of accessing the metaverse into 4 steps. These steps will clarify how to join the metaverse.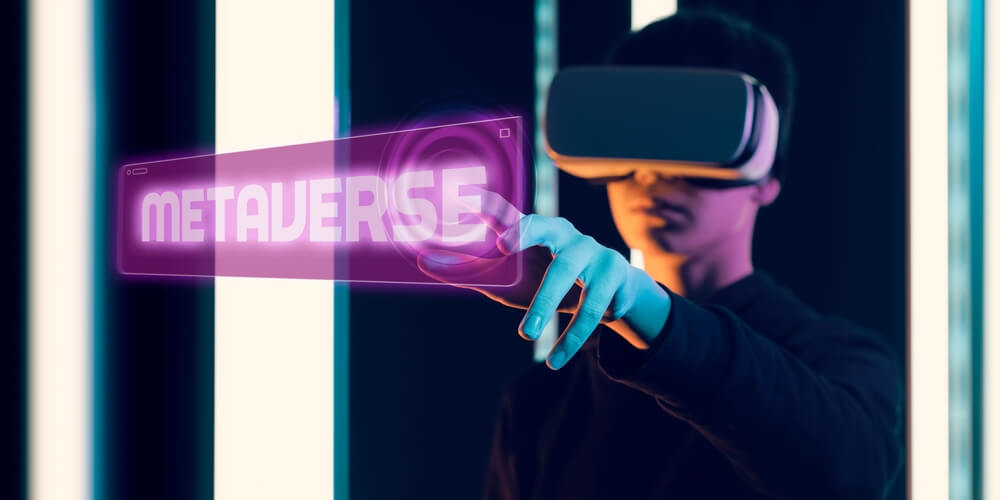 What are those steps? Let me list them sequentially underneath-
Gadgets you Need to Enter the Metaverse
Features of the Metaverse
When Can We Access the Metaverse
Platforms to Join the Metaverse
Step 1: Gadgets Needed to Enter the Metaverse
When it comes to the gadgets to use in the metaverse, it entirely depends entirely upon the metaverse platform you intend to enter. Some metaverse platforms like Decentraland can be accessed and experienced simply through a desktop PC or laptop with an active Internet connection.
However, not all metaverse platforms can be entered with a PC or laptop. You need special equipment to join and have an immersive as well as interactive feeling. Ideally, you would need an Oculus Quest 2 virtual reality headset.
Oculus Quest 2 virtual reality headset is a special headset, designed specifically to enter the metaverse. It features storage components and a graphics chip, integrated right into the headset. The virtual reality headset comes with 6 built-in tracking cameras that track your head and hands positions within a space.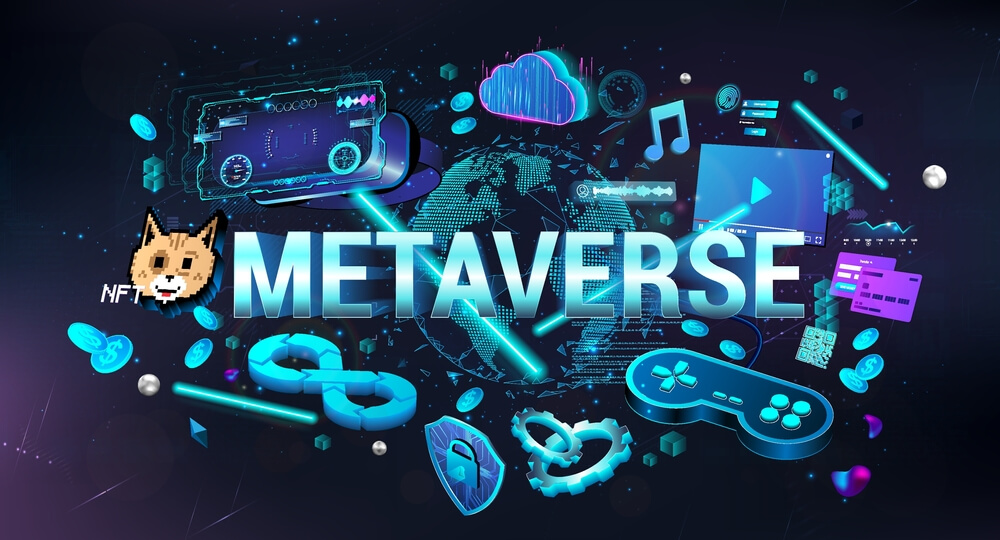 That's not all! The headset encompasses an Oculus touch controller too! Do you know the catchy part of the controller? It features a joystick and buttons letting you grab and interact with virtual objects in cyberspace.
Now, coming to the uses of the virtual reality headset. When you wear the headset for the first time, you will find the ambient environment monochromatic, which means things will show up in front of you with the same color. From there, you can map out how to proceed.
You can also take advantage of the augmented reality marker to walk around the floor. Enjoy the freedom to set your boundary. Once you are done with it, you are free to explore and experience the 3D virtual reality environment.
What's more? Through the virtual headset, you can hear the outside noise but if you want to be fully immersed, just leverage a pair of noise-canceling headphones. And your background noise will disappear. This virtual headset will also let you receive phone notifications, social media updates, meeting alerts, etc.
Step 2: Features of the Metaverse
Metaverse is engaging, exciting, and electrifying. No, these aren't my words for cyberspace. Given the characteristics that the metaverse has, these attributes perfectly suit the virtual world. Itching to know the characteristics of the Metaverse? Let's check them out-
Limitless Space:
The thrilling aspect of the metaverse is here you won't encounter any physical hurdles. The entire 3D virtual space is infinite and restriction-free. That means there isn't any limit on the number of concurrent users, the amount and kinds of activities that can take place, or the industries that can take part.
Continuous and Incessant Process:
When you enter the metaverse, you need not worry about its time period. What I mean is you don't have to think about how long the environment will persist or how long you can enjoy this virtual experience. All you have to do is access the virtual world anytime you wish and keep enjoying the sensational moments.
Metaverse doesn't require plugging, rebooting, or resetting. It will ceaselessly progress over time with the contribution of its users. It will keep evolving based on the users' experiences and the content they produce.
Not a Centralized System:
The best part of the metaverse is it's a decentralized system. Wondering what it means? Well, it means it's not regulated by any particular company, country, single platform, or individual. Users themselves are the controllers of the system.
Metaverse provides foolproof security letting each of the users have access and control of their personal data. Blockchain technology plays a massive part in this case as it makes sure that all the transactions inside cyberspace are secure and tracked easily.
Immersive and Interactive Virtual World:
Won't it be mind-blowing to communicate with virtual elements being fully immersed in the metaverse? And it's not a fantasy! In the metaverse, you can really make yourself engaged with the virtual environment no matter whether you leverage a VR headset, AR glasses, or just a smartphone.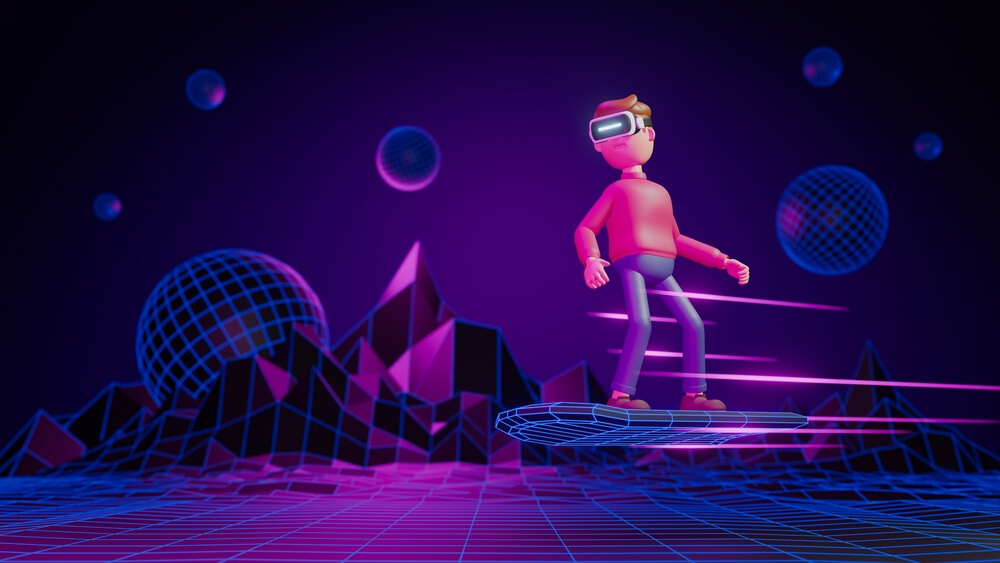 On top of that, the metaverse can also acclimatize to its users, letting them tweak and modify its settings, objects, items, colors, lighting, and other necessary parts.
Virtual Economy System:
Another majestic feature of the metaverse is the virtual economy where the metaverse participants engage in financial activities virtually. No matter whether it's buying, selling, or trading digital assets like avatars, wearables, event tickets, and NFTs, metaverse participants can carry out all these with cryptocurrency.
An Environment for Social Experience:
Metaverse is also a virtual world letting users contribute to its future growth by co-sharing their content and experience. What can they share? They can share UGC or user-generated content like virtual creations, their personal stories, and interaction with AI-driven avatars.
Step 3: When Can We Enter the Metaverse
Metaverse isn't developed entirely yet. A big portion of the virtual world we can access now. But still, it's a long way to discover the true potential of the metaverse. A number of methods are there to know what the future metaverse will look like.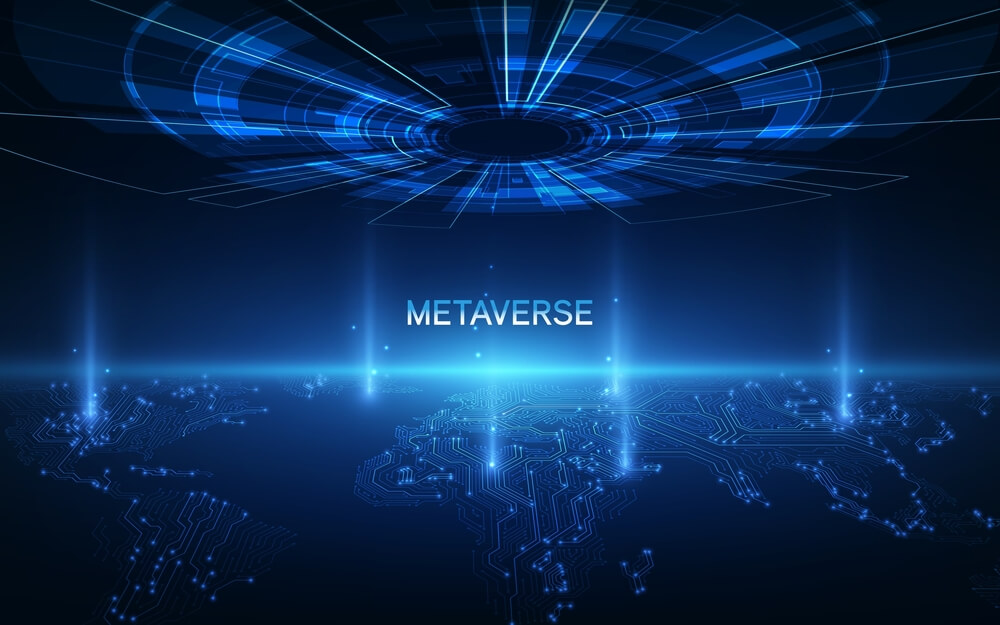 So far, the bulk of the attention of the metaverse has revolved around more social experiences like how people interact and meet. But metaverse has the full potential to connect both simulation and reality, producing something out of this world.
Step 4: Platforms to Join the Metaverse
If you have gone through the above description heedfully, you must have already realized that the metaverse isn't a single place. Cyberspace is a collection of virtual worlds. So, if you wish to access the metaverse, you have to access it through one of the virtual platforms.
All these platforms have different charms and appeals. And most of them are developed to let users or 3rd party creators add their content. Let's get introduced to some of the metaverse platforms-
Decentraland:
Decentraland is a marvelous browser-based platform that many of the metaverse geeks are leveraging nowadays. The platform is decentralized and easy to access without the need for any VR headset. By deploying the platform, you can do a myriad of activities like buying, selling, building real estate, NFTs, and designing artwork.
The good thing about Decentraland is it's community-owned and runs on the Ethereum blockchain. You don't have to follow a long process to join the Decentraland virtual world. You can use your wallet to access cyberspace. Additionally, you can also enter the Decentraland as a guest user.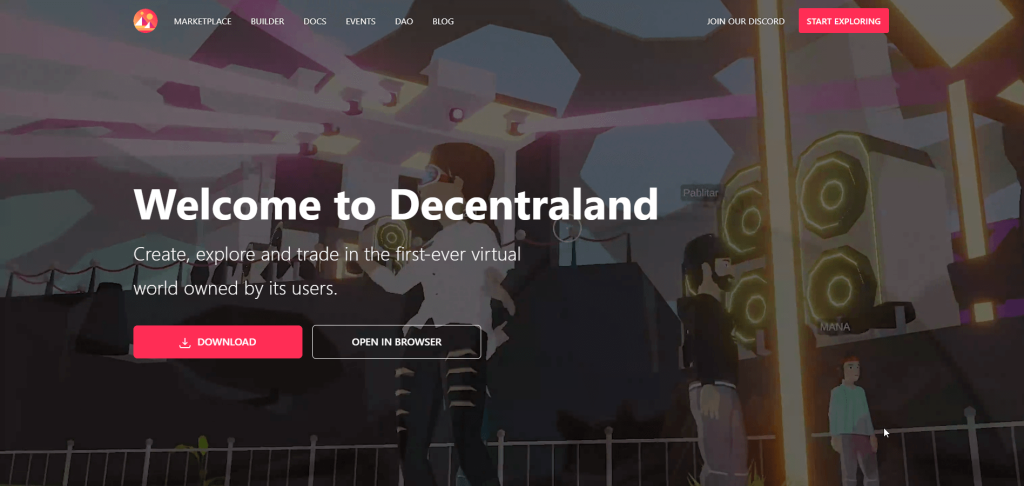 All you have to do is create an avatar, enter your age, and agree with their terms and conditions before starting to explore. What's next? You will be in front of "The Genesis Plaza" town square along with many other people's avatars.
You will be guided by a floating robot regarding how to move, chat, and gaze. The two key elements of Decentraland are MANA and LAND tokens. If you buy LAND, you will get access to a small portion of a virtual landscape where you can store content and build the structure.
But how to purchase LAND? For that, you need MANA, the in-game currency which you can easily access from your profile. Then, you can easily make purchases of the LAND using cryptocurrency.
The Sandbox:
Another community-driven metaverse platform, The Sandbox is exceptional multiplayer cyberspace. The blistering facet of the Sandbox is it lets you monetize your digital assets and gaming experiences on the blockchain.
The platform lets users create unique objects, build structures, labyrinths, and trade in a virtual environment. And you know the best part? All these structures and objects you can create without having any prior coding knowledge.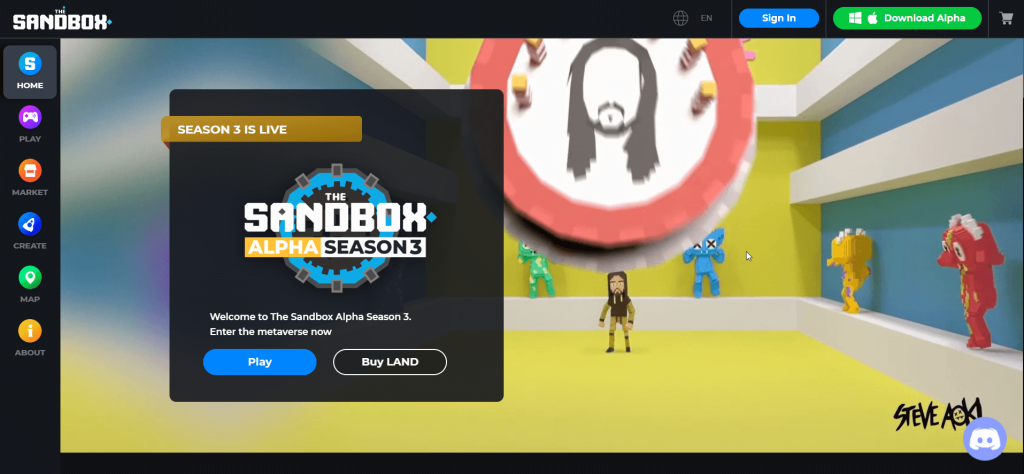 Unlike Decentraland, The Sandbox is pricey to get started with. You have to invest a certain amount of money in the form of Sand cryptocurrency or ETH. So, you need your cryptocurrency wallet. To own a space in this metaverse, you have to pick up plots of land.
And this is what you can easily do using your cryptocurrency wallet. Besides, you can also integrate several plots of land and share ownership with other participants. Once you are done having your own land, you can start purchasing NFT objects to store on your land.
Horizon Worlds:
Speaking about metaverse platforms and no Horizon Worlds on the list is literally impossible. Horizon Worlds is another free gaming environment that was previously known as "Facebook Horizon". Horizontal Worlds, however, is Meta's official debut in the world of the metaverse.
Like the previous two metaverse environments, Horizon Worlds also lets interaction with community members. Right from setting up professional collaboration sessions to playing games with community members, all of these are supported by this platform.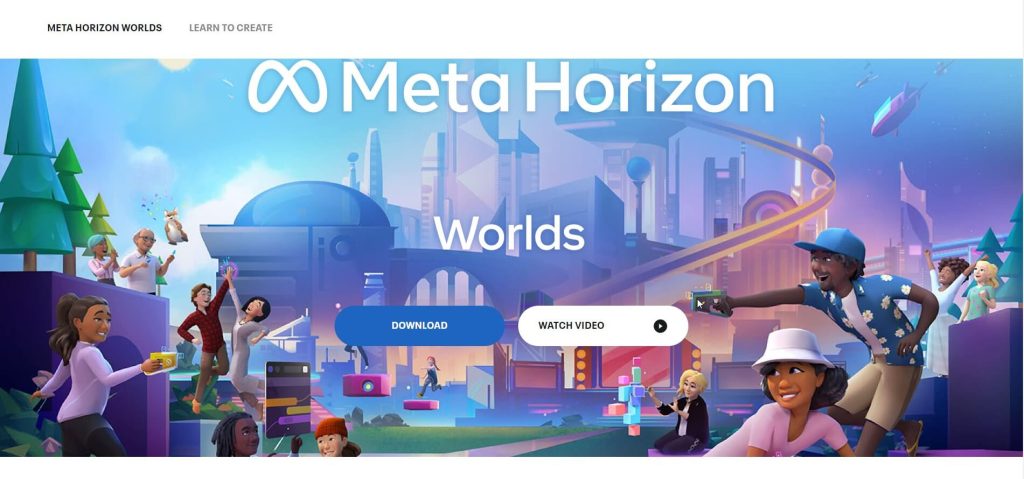 When it comes to accessing the platform, you need to have a VR headset and an Oculus avatar. Also, you have to be at least 18 to join this platform. One key aspect of entering the Horizon Worlds is you have to connect your Facebook account to your profile.
After you have joined the Horizon Worlds, you can do a wealth of activities in the virtual world. You can relax, explore environments generated by others, and socialize with different people. In addition, you can design your own space with the "Build Mode" and create digital assets there.
Gear up to Embrace Metaverse:
The time isn't that far when we all will get in touch with metaverse. Most of us have already heard the terms like cryptocurrency, bitcoin, blockchain, etc. And all these are directly related to the virtual worlds. Even though Metaverse has created a strong buzz around us, it's still in its infancy.
Many tech experts including Mark Zuckerberg are making investments of millions of dollars in shaping this virtual world's foundation and economy functional. Needless to say, the metaverse won't be something that will forcefully hold you in its virtual environment like social media.
You will enter cyberspace of your own accord at your preferred time. Sounds exciting, right? Do let us know your thoughts on metaverse. Will the metaverse be a boon or a bane for humanity? Can humanity keep pace with the evolution metaverse will make?
XpeedStudio is a software company specializing in WordPress plugin and theme development. Over the years, we have developed some iconic WordPress products, including ElementsKit, ShopEngine, and MetForm. Our recent release was GetGenie, a WordPress AI SEO & Content Assistant.