Best UI Trends to Follow in 2023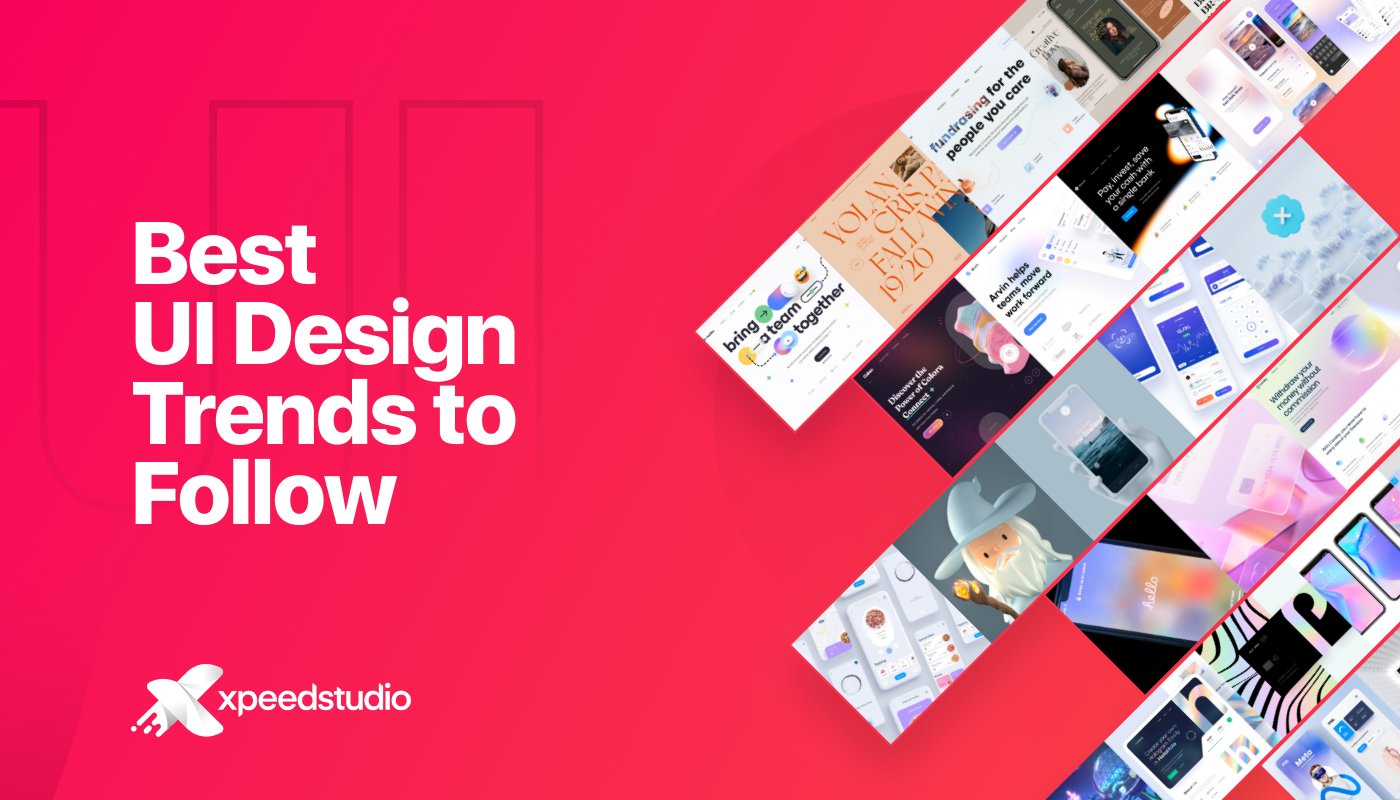 While researching the top UI Trends for 2022, we feel confused and long among the UI Trends on 2021.
Designers had a great year in 2021 because the launch of Metaverse significantly disrupted the market. Many of the predictions made in the 2021 articles have grown into something that is no longer just trends.
First, let's look into a quick introduction to UI (User Interface) design and then what 2022 has in store for designers.
Here we go… 🛫
What is UI?
User interface (UI) refers to any aspect of a digital product or service that a user interacts with online. UI includes everything from displays and touchscreens to keyboards, audio, and even lighting fall under those categories.
However, learning more about UI's history and how it has evolved at its best through time. It also helps several people in bringing up the best from the website.
Furthermore, User interface design, or UI, is the process of guiding users through the interface of a website using numerous interactive features. It is concerned with the site's visual presentation, appearance, and interactivity.
The following are some responsibilities of a respected UI Designer:
Design Research
UI Prototyping
Interactivity
Coordination with Developers (source: wpmet)
In other words, The process of turning wireframes into a polished graphical user interface is known as UI design. This improves a product's usability while also creating an emotional bond between the end-user and the product.
10 Best UI Design Trends to follow in 2022:
Let's take a look at the latest UI trends that will dominate this year and get your users' attention, as well as impact your design style.
1️⃣ Dark Mode:
The dark mode is not a brand-new concept. Users can now switch between a light and a high contrast dark mode on more apps and websites.
A recent trending example of this practice is the quick accessibility audit of whitehouse.gov. It revealed that visitors could switch between a low contrast light mode and a high contrast dark option on the official website of the White House.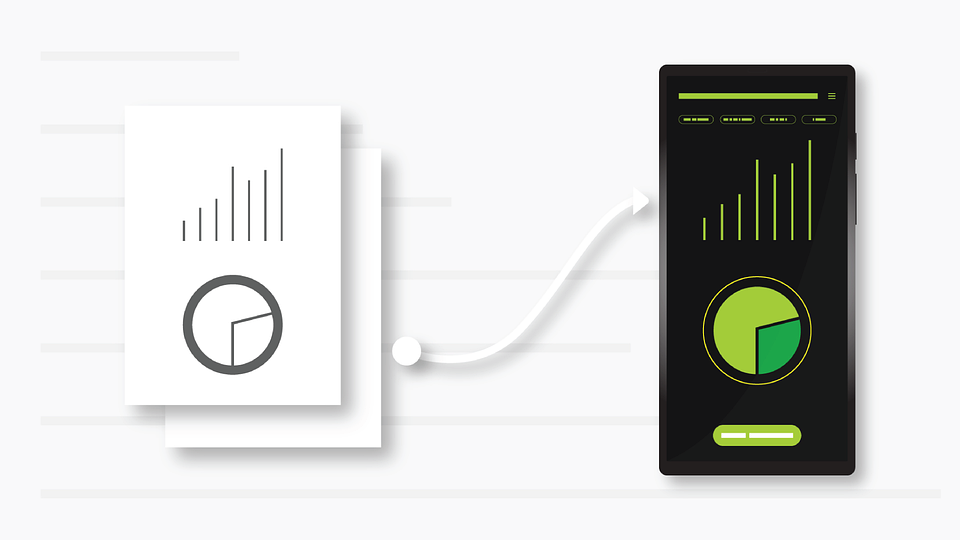 Why use a dark theme in 2022?
Well, a dark theme basically means light text on darker backgrounds, which helps improve the accessibility and usability of your design. For people with blindness and visual impairment, a dark theme with contrasting colors improves visibility.
This is also one of the tasks on the accessibility audit checklist. Additionally, dark themes for mobile phones with OLED panels use less power. So, it's probably time to start thinking about adding a dark mode or dark theme to your apps and websites.
2️⃣ 3D & Animations:
If you wish to stand out with your website then the three-dimensional art of 3D design is something you should consider. This is simply what your website needs as markets around the world slowly open up and 3D design will give it a push.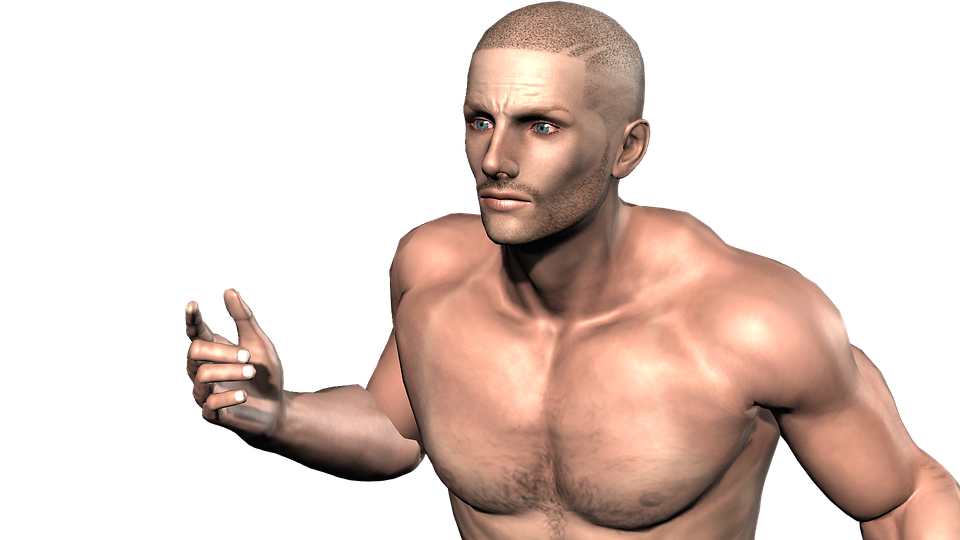 Additionally, new themes for Windows 11 will have 3D wallpapers starting in 2021.
Create some 3D animations instead! Animations used to be a problem for many designers and developers since they may slow down how quickly websites or apps load and use more data.
🔥 Want to add a Lottie Animation to your website?

ElementsKit has the amazing Lottie animation widget that can level up your site engagement… It also offers a number of pre-built templates | Learn more

3️⃣ Screen Size Pixel Optimization:
If anyone of you is new to graphic design. And if you're a UI (user interface) designer or UX (user experience) designer, you still may not realize that a designer's daily duties extend beyond simply producing a collection of adorable icons.
Interfaces must be made to fit various screen sizes and pixel counts. Designers must consider wearables, mobile devices, tablets, small screens, foldable devices, laptops, desktops, large screens, extra-large displays, and TVs.
(Addition to the typical breakpoints of 480px, 768px, 1024px, and 1280px.)
If you're a designer, you should prepare yourself more frequently this year. Because you might have to design and optimize for even more screen sizes and pixels.
4️⃣ Creating Apps for Larger Screens:
Google is advised all of its designers to optimize their apps for big screens, especially desktops.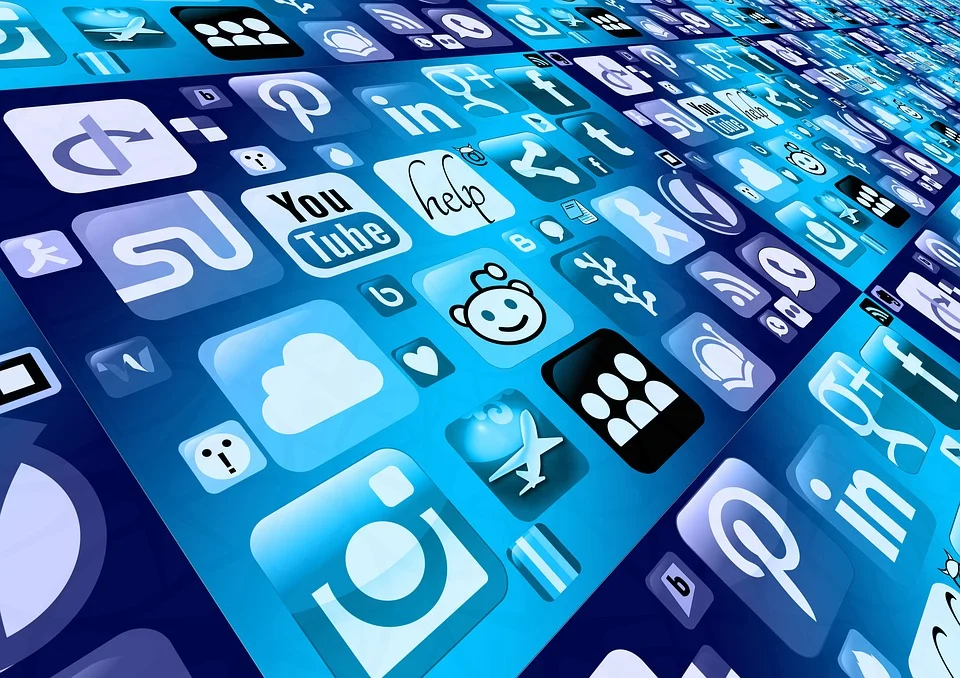 Additionally, they've revised their Material Design to increase its adaptability and aid in the development of apps for different form factors.
When building user interfaces (UI) for apps, designers have mostly considered mobile devices. It is important to start thinking about adapting your designs for larger screens, such as foldable phones and desktops, as this is one of the top UI UX trends for 2022.
5️⃣ Minimize Complexity:
Numerous popular applications have since the start of the COVID-19 pandemic introduced collaborative tools to their apps. The complexity of the programs has increased due to all these new features and functions. Above all, these complications have caused users to become confused and perceive a decline in user experience.
One of the top UI trends for 2022 will be to urge designers to reduce the complexity of the apps. It will be up to designers to maintain the interfaces simple and clear as businesses continue to cram more offers and services into their apps.
6️⃣ Upgrade Design Style & Library:
A design system helps designers to create design faster while maintaining a decent level of quality and standard. It develops a shared library of UI design that may be utilized by everyone inside a single firm or by outside companies.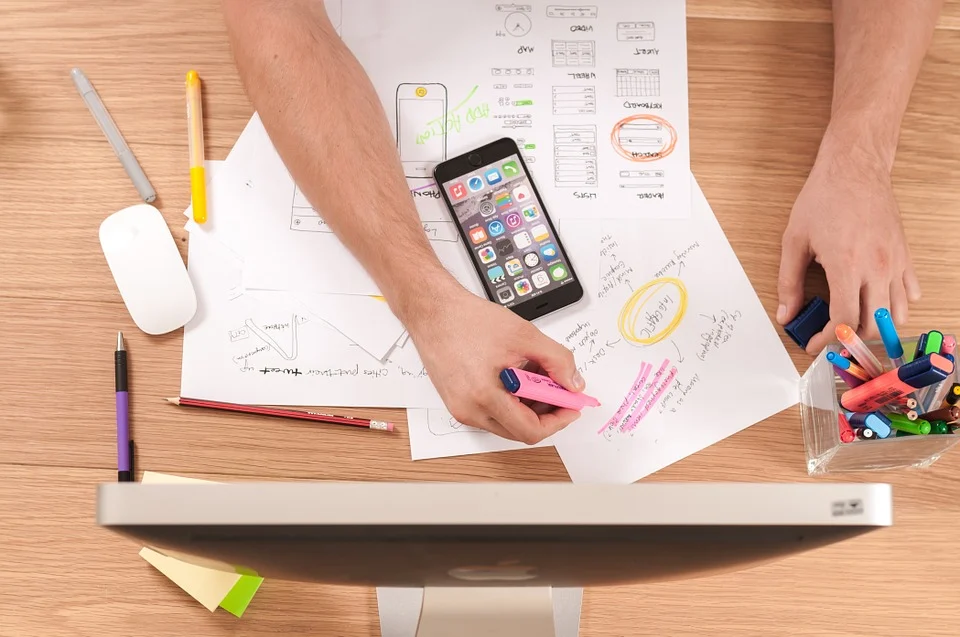 Design systems were used to be reserved for larger organizations because it takes a lot of work to maintain one, especially if it isn't going to be utilized frequently.
But starting in 2022, even smaller businesses have begun to develop their own design systems thanks to the accessibility of inexpensive, user-friendly, and scalable tools like Figma. A unified design system will benefit the entire organization, including the product team, marketing team, and design team.
7️⃣ Minimalist & Simplicity is the key:
Almost all the well-known, top-tier tech companies exhibit a strong preference for straightforward, informative, basic interfaces. This trend is expanding year over year, and more brands are beginning to use it.
8️⃣ Glass Inspired Elements & Glassmorphism:
It is a fact that glassmorphism is present everywhere. Background blur, partially translucent objects like cards, and 'watercolor' spheres that resemble glass are presented. The glass-inspired appearance has added a new trend.
9️⃣ Aurora & Holography Background:
A lot of us may recall the 'Aurora' background trend from the previous year, which got tremendous recognition and earned a formal name.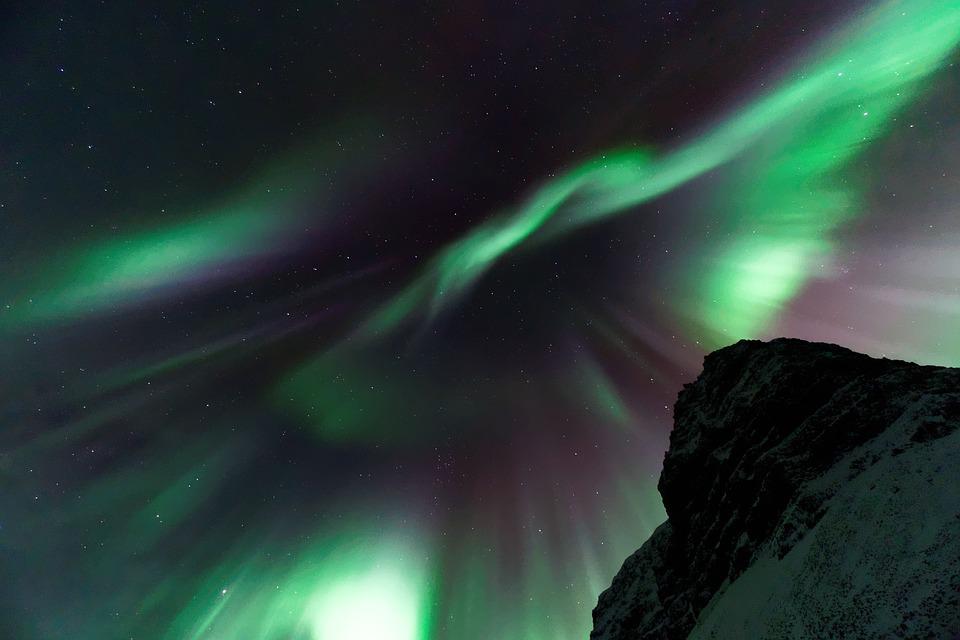 Splashes of color that are subtle, vibrant, and blurred appear much friendlier and more natural-looking, making them more aesthetically appealing. These splashes can be used as a full background or merely to draw attention to select key UI components.
On the other hand, the cyber holo/neon trend appears to fit with the Metaverse, virtual reality, and hologram interface period. The numerous new opportunities provided by virtual worlds are inspiring designers. This movement is characterized by beautiful vivid, dazzling colors, abstract, rounded shapes, and textures that resemble holograms.
It's also frequently used in the cryptosphere to demonstrate how cutting-edge those interfaces are.
🔟 Creative Typography:
The requirements of typography were much tougher even a few years back. However, now it seems like every designer is fully free to use their imagination and do whatever they want with their headers and paragraphs. Choose a style that is really sophisticated in its design, combine it with forms, images, and emojis, add a texture, and play with the grid however you wish.
Conclusion
By now, you should have an overall understanding of the subtle UI design trends of 2022. However, you should keep in mind that UX and UI complement one other, but they are vastly different. UX design is more analytical and trends than traditional design.
It's based on human psychology and cognitive behavior. The visuals—or whether a product is aesthetically pleasing—are more important in UI design software.
Finally, I hope that the article was helpful enough to provide you with a clear idea of the UI Trends of 2022. If yes then please don't forget to drop your feedback in the comments section below.